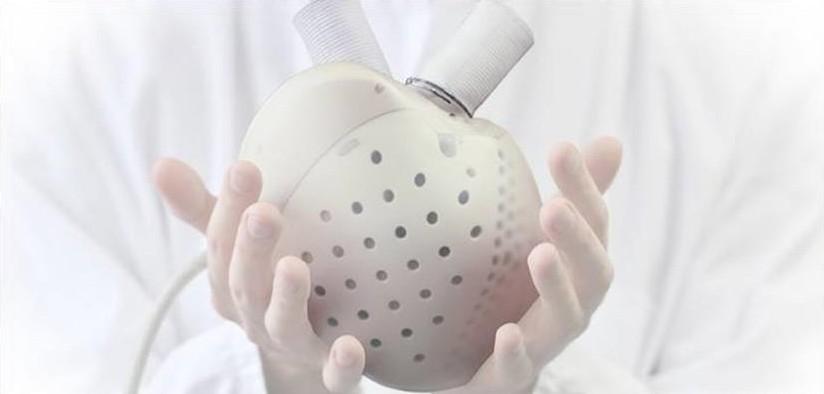 LOUISVILLE, Ky. – A University of Louisville cardiac surgery team at UofL Health – Jewish Hospital is the second in the United States to implant a new experimental advanced total artificial heart within the framework of an early feasibility study.
The team, led by Mark Slaughter, M.D., professor and chair of the Department of Cardiovascular and Thoracic Surgery in the UofL School of Medicine and lead cardiothoracic surgeon at UofL Health – Jewish Hospital, performed the implant of the investigational device on Aug. 20.
The artificial heart, Aeson®, developed by French medical device company CARMAT, serves as a bridge to transplant for patients with end-stage biventricular heart failure – heart disease affecting both left and right sides of the heart – allowing more time for the patient to receive a permanent heart organ transplant. More than 3,400 individuals in the U.S. currently are awaiting a heart transplant and there are few other treatment options for patients with biventricular heart disease.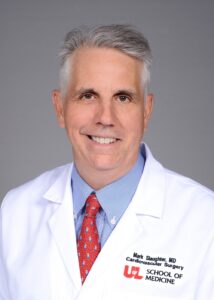 "We are excited to bring this new technology to patients in Kentucky and the surrounding region and be one of the first U.S. centers to implant this new total artificial heart," Slaughter said. "This device has the potential to save the lives of critically ill patients suffering from biventricular heart failure who currently have very limited treatment options."
The new total artificial heart was implanted into a middle-aged man from Southern Indiana with severe biventricular heart failure during a seven-and-a-half-hour surgery. The recipient, whose identity is being withheld upon request, was referred to the advanced heart failure program at Jewish Hospital. The patient currently is doing well in the cardiac surgery ICU.
The new device is designed to solve limitations of left-ventricular assist devices (LVAD), which pump blood in just one chamber, by pumping blood in both heart chambers. Aeson also contains biosensors that detect the patient's blood pressure and position and automatically adapts cardiac output according to the sensor information. It is fully implanted as a heart replacement and powered by a portable external power supply.
"We are honored that our device is implanted at UofL Health – Jewish Hospital, which is recognized throughout the United States for its quality of care and cardiovascular research" said Stéphane Piat, chief executive officer of CARMAT. "I would like to congratulate the teams at the Jewish Hospital, the University of Louisville, as well as our technical and medical staff, on this exceptional milestone for both patients and our company."
The device is medically approved in Europe, where approximately 20 have been implanted. The first Aeson artificial heart in North America was implanted in July at Duke University.
This is not the first time University of Louisville physicians and Jewish Hospital have made artificial heart history. Just over 20 years ago, on July 2, 2001, UofL cardiothoracic surgeon Laman Gray led the surgical team that implanted the first self-contained artificial heart in the United States at Jewish Hospital. The AbioCor artificial heart was implanted into Robert Tools, who lived five months on the device. The UofL surgical team also performed the first heart transplant in Kentucky at Jewish Hospital in 1984.
###