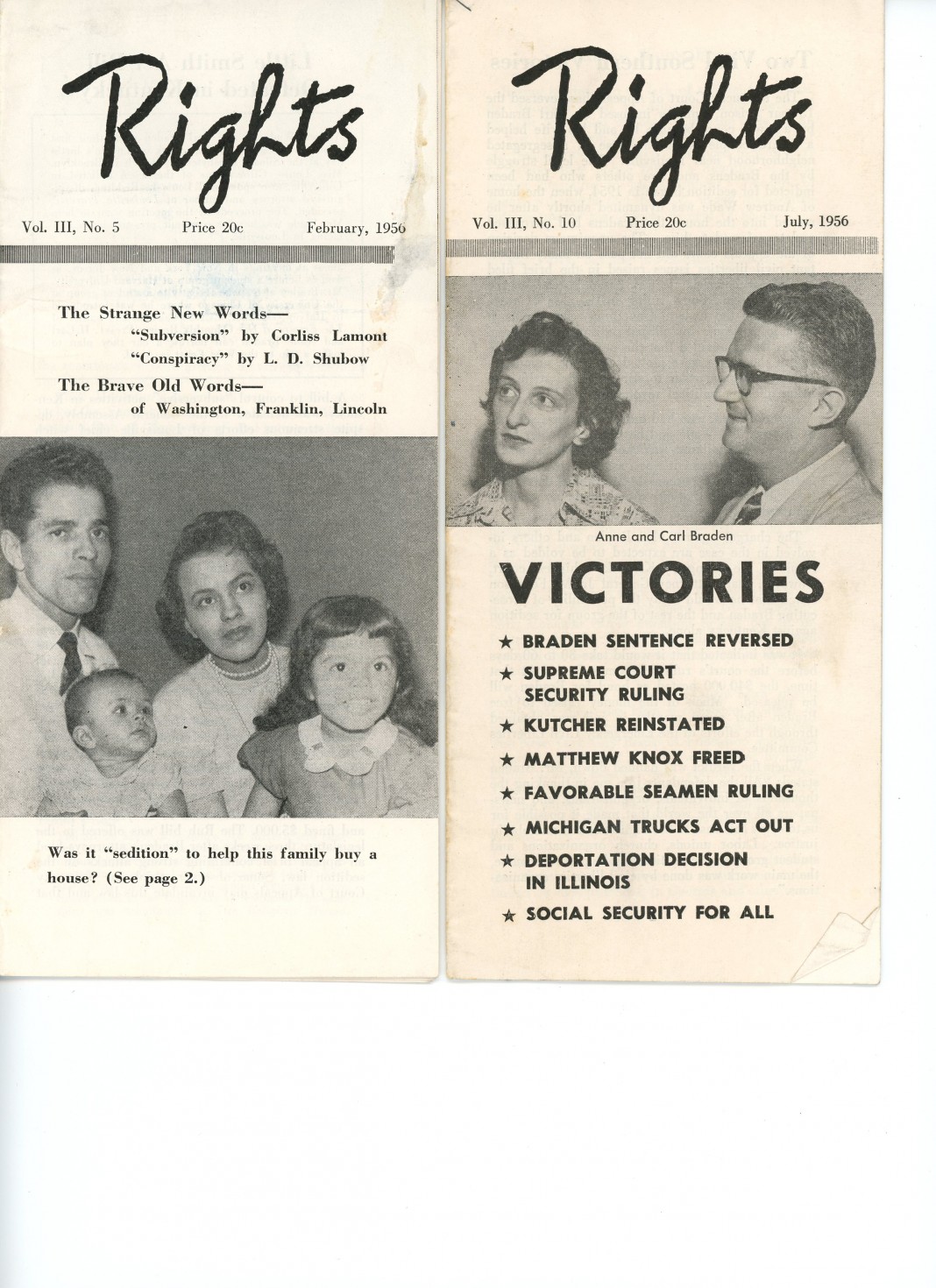 LOUISVILLE, Ky. – History buffs, educators, students and social justice advocates now can access a digital collection highlighting Louisville events linked to the civil rights movement.
The site, www.BlackFreedomWhiteAlliesRedScare.org, was launched today by the Anne Braden Institute for Social Justice Research at the University of Louisville and its partners.
The site presents interactive material drawn from the 2014 "Black Freedom, White Allies, Red Scare: Louisville, 1954" exhibition at the Louisville Free Public Library's Main Library.
Materials include archival photos, primary source documents and oral histories about Andrew and Charlotte Wade's struggles as African-Americans to buy a new suburban house near what is now Shively. Segregationists used dynamite to blow up the couple's home. Anne and Carl Braden, white supporters who had bought the home on the Wades' behalf, were accused of staging the purchase and bombing as part of a communist plot, and were charged with sedition.
"A dramatic act of housing desegregation led to racial violence and intimidation and culminated with a local version of the anticommunist 'Red Scare' that swept the nation in those years," said historian Catherine Fosl, the Anne Braden Institute director who co-curated the exhibit. "The case made major national headlines and affected many lives locally but is often neglected in textbooks that cover the Cold War and civil rights eras."
Partners include University of Louisville Libraries' Archives & Special Collections, Louisville Free Public Library, The Courier-Journal and GRIDS: The Grassroots Information Design Studio.
For more information, contact Fosl at 502-852-6142.
###