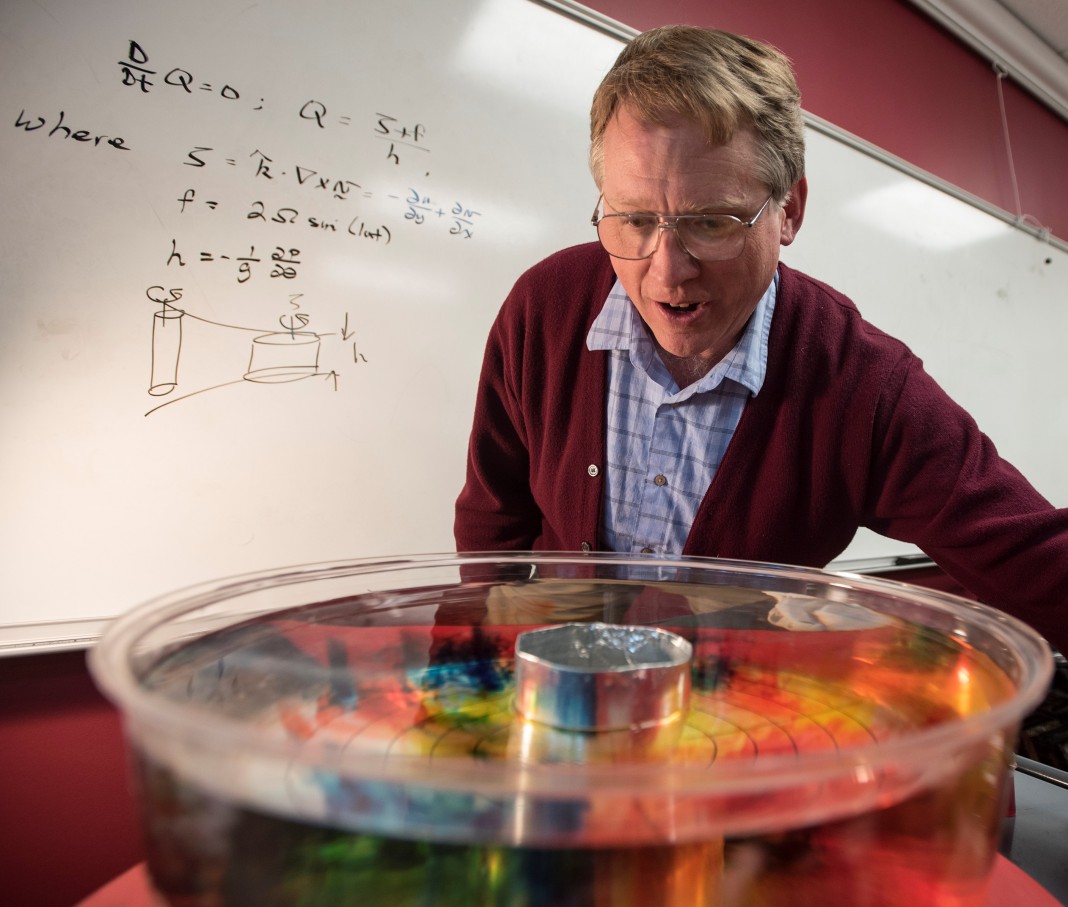 LOUISVILLE, Ky. – For the January 2016 edition of Beer with a Scientist, Timothy Dowling, Ph.D., will explain how the discovery of water on Mars sheds light on our own environment.
"In 2015, NASA announced the discovery of liquid water on present-day Mars. We'll take a look at what the many rovers and orbiters have turned up about the past, present and future of the Red Planet, and why liquid water is so important," Dowling said. "The discoveries on Mars are revealing how essentially every detail of the Earth's system is beneficial to life, and we will discuss habitability and the future of space exploration."
Plus, Dowling will separate fact from fiction in the recent movie, "The Martian."
Dowling is a professor of atmospheric science in UofL's Department of Physics and Astronomy. He studies planetary atmospheres and specializes in atmospheric dynamics and thermodynamics.
The program begins at 8 p.m. on Wednesday, Jan. 13 at Against the Grain Brewery, 401 E. Main St. A 30-minute presentation will be followed by an informal Q&A session.
The Beer with a Scientist program began in 2014 and is the brainchild of UofL cancer researcher Levi Beverly, Ph.D. Once a month, the public is invited to enjoy exactly what the title promises: beer and science.
Admission is free. Purchase of beer, other beverages or menu items is not required but is encouraged.
Organizers add that they also encourage Beer with a Scientist patrons to drink responsibly.
For more information and to suggest future Beer with a Scientist topics, follow Louisville Underground Science on Facebook.