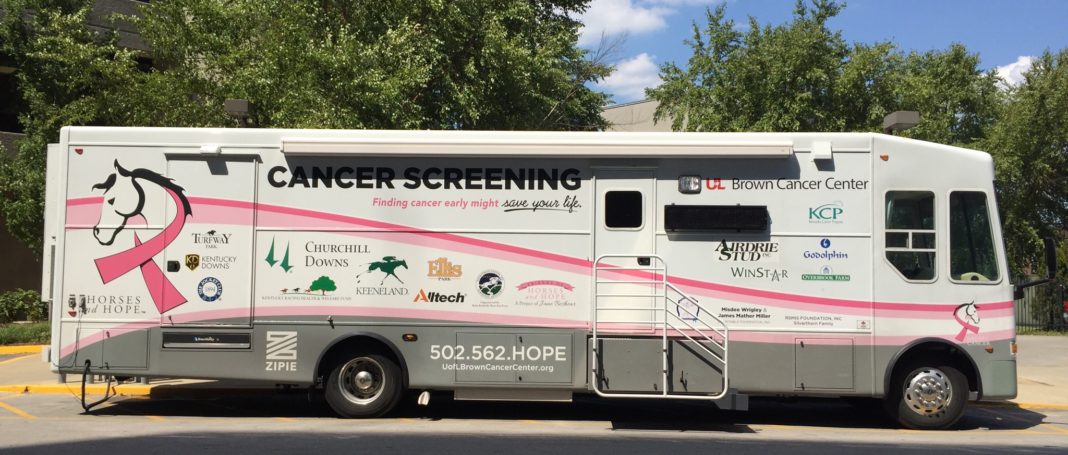 The same cancer screening services available at the University of Louisville's James Graham Brown Cancer Center can be brought to workplaces, churches, schools or other organizations, with just a phone call to schedule.
The cancer center's Mobile Screening Unit provides prevention and early detection services for breast and other types of cancers. People with private health insurance, Medicare or Medicaid will incur no additional charges for mobile services, and the cancer center will bill providers on behalf of the patients. Some co-pays may apply.
Services provided by the Mobile Screening Unit are furnished by staff at the cancer center and the Kentucky Cancer Program, the statewide cancer prevention and control program mandated by the Kentucky General Assembly.
For more than 25 years, the mobile unit has reached people at their place of business, church, school or community, first focusing on the provision of mammograms for breast cancer and later adding screening services for other types of cancer.
Business and organizational leaders who want to schedule the unit should contact Vera Hobbs at 502-562-4361, extension 4.