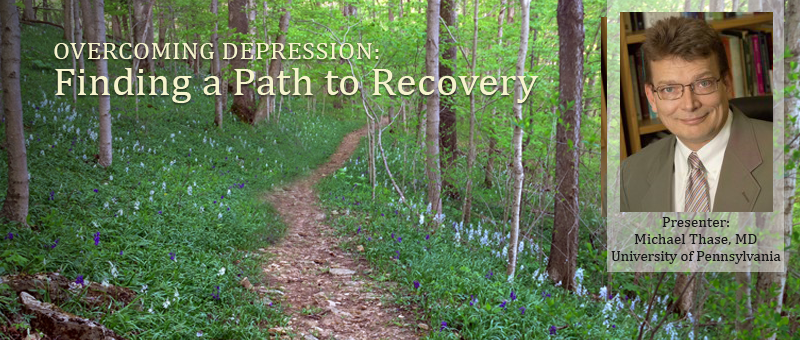 ADVISORY
WHO:
Michael E. Thase, M.D.
Professor of Psychiatry
Department of Psychiatry
Mood and Anxiety Disorders Treatment and Research Program
University of Pennsylvania Perelman School of Medicine
WHAT:
"Overcoming Depression: Finding a Path to Recovery"
Thase will identify the most effective treatments for depression, describe methods for gaining full recovery and address the latest treatments for depression. Admission is free.
The lecture is sponsored by The University of Louisville Depression Center, Kentuckiana's leading resource for depression and bipolar disorder treatment, research and education. It is a charter member of the National Network of Depression Centers (NNDC), a consortium of leading depression centers that develops and fosters connections among members to advance scientific discovery and provide stigma-free, evidence-based care to patients with depressive and bipolar illnesses. Funding for the NNDC Visiting Professor program was awarded through a competitive grant from the National Network of Depression Centers.
WHEN:
Thursday, Jan. 12, 6-7 p.m.
WHERE:
Second Presbyterian Church, 3701 Old Brownsboro Road
CONTACT:
UofL Depression Center, 502-588-4886, louisville.edu/depression