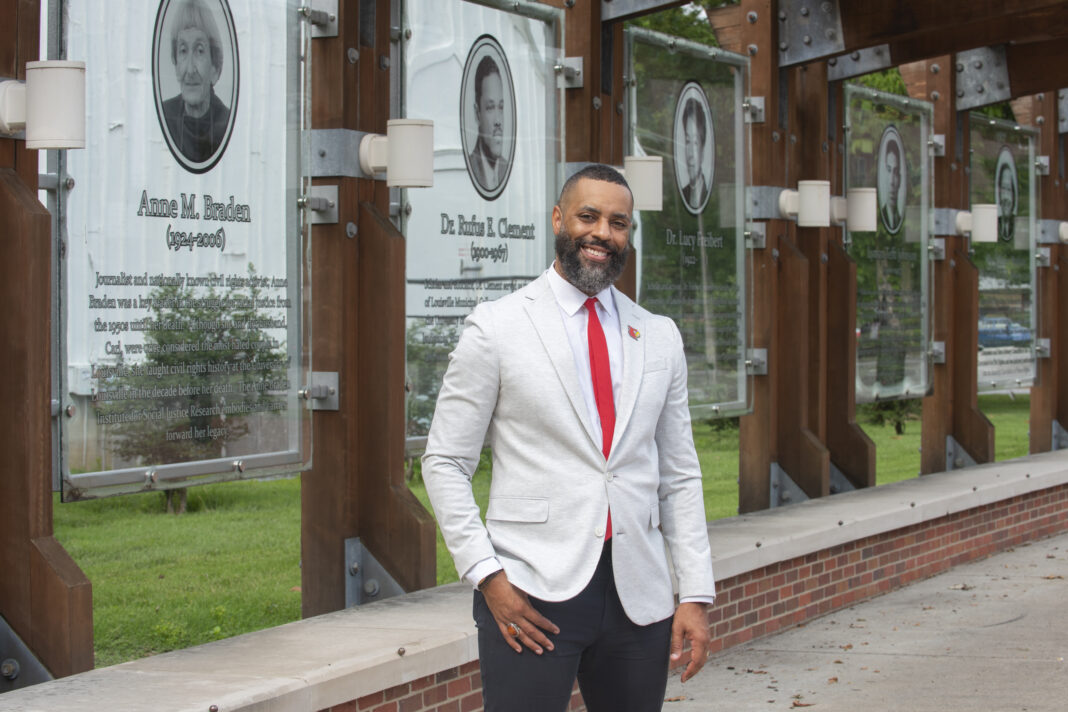 Michael "Brandon" McCormack, Ph.D., has been named director of the University of Louisville's Anne Braden Institute for Social Justice Research (ABI). He is the institute's first Black director, replacing co-founder and outgoing director Cate Fosl, Ph.D., who will stay engaged in the institute as a faculty fellow.
"The work of racial and social justice could not be more important at this critical moment in our city and nation," McCormack said. "I look forward to working collaboratively with faculty, staff and students to build upon the ABI's strong foundation, laid by co-founders Cate Fosl and the late J. Blaine Hudson, in ways that advance the university's anti-racism agenda."
The ABI, a program within the UofL College of Arts and Sciences, was established in 2006 and honors the work and legacy of longtime racial justice organizer, educator and journalist, Anne Braden.
"We are in this moment where the Institute is required to elevate its fight for racial justice and fulfill the legacy of Anne Braden in ways that reflect the current fight for Black liberation. Dr. McCormack is the right person to lead the Institute to do just that," said Cherie Dawson-Edwards, Ph.D., associate dean, Arts & Sciences Diversity, Engagement, Culture & Climate.
McCormack is an associate professor of Pan African Studies and Comparative Humanities. He teaches courses in African-American religion, religions of the African diaspora, along with religion and hip-hop culture. His research explores the intersections between Black religion, popular culture, the arts and activism. As a faculty fellow at the Commonwealth Center for the Humanities and Society at UofL, his most recent research focused on the relationships between discourses of "afro-pessimism," "Black optimism" and notions of "Black joy" as resistance. 
He completed his doctorate in 2013 at Vanderbilt University, where he was a fellow in the Program in Theology and Practice. He also is an alumnus of the University of Louisville, having earned a bachelor of science in business economics degree. 
The ABI's newest director is an inaugural Ascending Stars Fellow at UofL and an Academic Research Fellow at the Benjamin L. Hooks Institute for Social Change at the University of Memphis. McCormack also is a member of the Black Interfaith Project, a national network of academics, artists and activists engaged in research and action around the role of Black religious and spiritual practices in movements for social justice. His work has been published in Black Theology: An International Journal and the Journal of Africana Religions, and he has authored book chapters in numerous scholarly journals.
McCormack has been invited to speak at numerous colleges and universities ranging from Huston-Tillotson University to Harvard University. He also enjoys giving talks within churches, public schools and community centers.