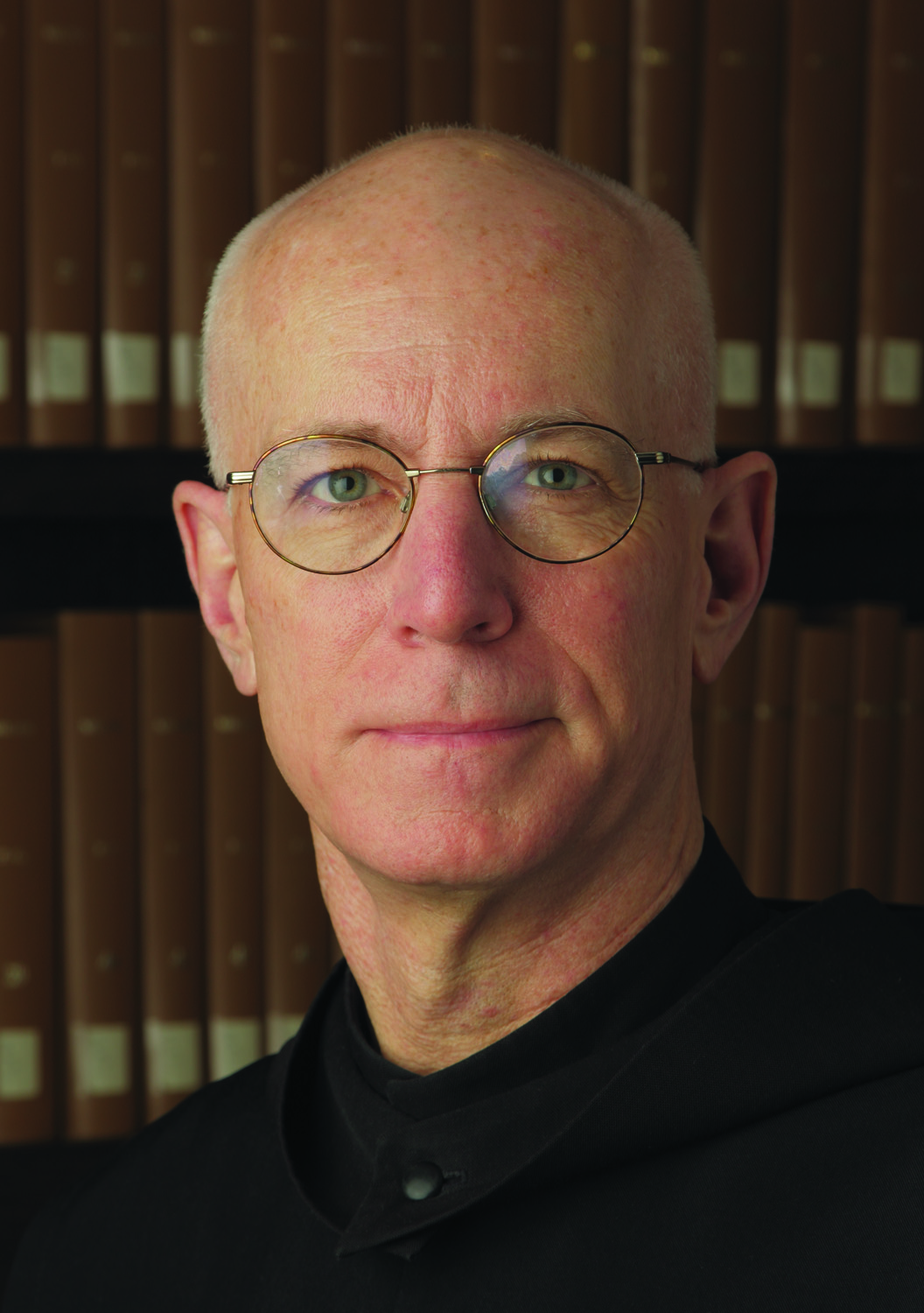 LOUISVILLE, Ky. – Benedictine monk, professor and library director Columba Stewart will talk about a globe-spanning project to save historical manuscripts from war and theft in a free, public lecture April 5 at the University of Louisville.
His lecture, "Outracing Ignorance: Preserving Manuscripts Threatened by War and Cultural Trafficking," will begin at 5:30 p.m. in Chao Auditorium, Ekstrom Library, with a reception afterward. The event is part of the Louis Gottschalk lecture series, which the history department hosts to promote the study of history and to honor Gottschalk, a former UofL professor and American Historical Association president.
There also will be an accompanying Ekstrom Library exhibition April 5-June 30 of manuscript leaves and fragments from the Rare Books collection in Archives and Special Collections. The exhibit in the lower-level Kain Gallery will include manuscripts dating from 1150 to 1867 and note issues involved in preserving centuries-old manuscripts.
Stewart is theology professor and executive director of the Hill Museum and Manuscript Library (HMML) at St. John's University in Collegeville, Minnesota. He will discuss HMML's digitization of various manuscript collections, recent threats to them and efforts to ensure the contents of centuries of history and thought will be preserved.
The Hill library began a 1965 project to microfilm monastic manuscripts in Cold War Europe but the project has since spread to partner libraries in the Middle East, Ethiopia, South India and Mali. HMML digitized manuscripts in Syria from 2015 to 2012 and has been working in Iraq since 2009. Current projects include digitizing major Islamic manuscript collections from the Old City of Jerusalem and family libraries rescued from Timbuktu. The work has attracted grants as well as attention in publications such as The Economist and The Wall Street Journal.
Stewart has taught at St. John's since 1983, curated its research collections since 1998 and been the library director since 2003.
For more information, contact Jennifer Westerfeld at 502-852-3756 or jennifer.westerfeld@louisville.edu.
###