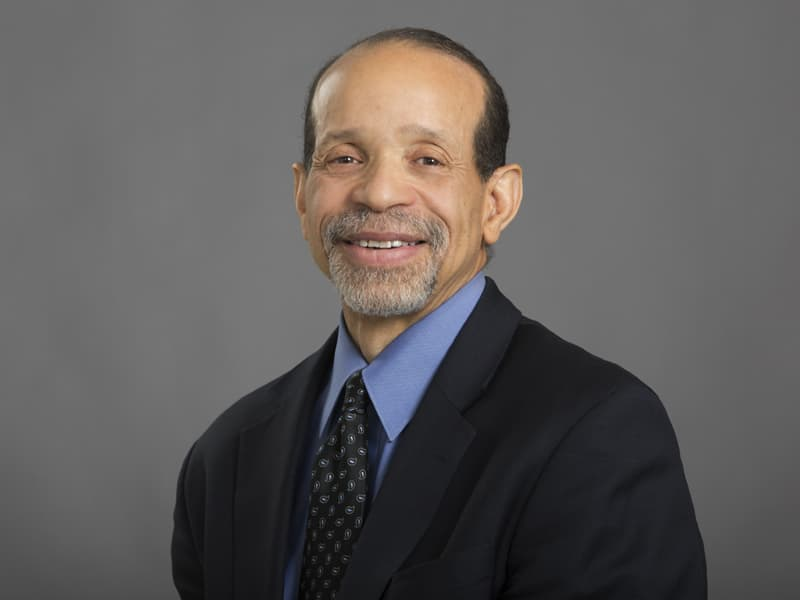 A nationally renowned cardiologist and health equity expert has been selected to head the University of Louisville Department of Medicine. Kim Williams Sr. will serve as chair of the department beginning July 1.
As chair, Williams will lead the scientific, clinical and educational programs of the UofL School of Medicine's largest department, which includes more than 200 faculty and 150 staff in 10 divisions. He will build collaborations within the School of Medicine and with its partners. He also will be responsible for the planning and guidance of clinical efforts within the UofL Health system as well as developing and implementing a vision for the department that integrates clinical, educational and research missions, while fostering a culture of collaboration, equity and inclusion.
"We are excited for Dr. Williams to be joining our team," said School of Medicine Dean Toni Ganzel. "He brings a wealth of expertise in cardiology and health equity. His academic background, clinical experience and leadership skills will be strong assets to the department, the institution and our community. His work will enhance and augment our work with strategic partners in health equity."
A Chicago native, Williams has over 40 years of experience as an educator, researcher, and clinician focused on advocacy for nutrition, national and international health care disparities, health care delivery and advanced access to cardiac imaging. He currently is chief of the Division of Cardiology at Rush University and associate dean for faculty diversity, equity and inclusion. He specializes in cardiology, cardio-nutrition, cardio-rheumatology, cardio-nephrology, preventive cardiology and cardiovascular radiology. A past president of the American College of Cardiology and the American Society of Nuclear Cardiology, he is former chairman of the board of directors of the Association of Black Cardiologists.
He also is the founder of the Urban Cardiology Initiative in Detroit, a program that works to reduce ethnic heart care disparities. Williams continues community-based efforts in Chicago at Rush, including leading the H.E.A.R.T. program (Helping Everyone Assess Risk Today), screening for heart disease and intervening with education, nutrition and lifestyle changes.
Williams earned his medical degree from the University of Chicago Pritzker School of Medicine. He completed his internship and residency at Emory University Department of Medicine and a fellowship in cardiology at the University of Chicago.
"Building and leading Rush cardiology has been challenging and fulfilling, yet I was drawn to the UofL Department of Medicine by the leaders, the faculty and the fundamentals already in place, as well as the potential that I see for growth and impact in the areas of prevention and health equity," Williams said. "We have leadership with vision, and we have some existing programs that will be enhanced – and some robust opportunities to develop – aiming to expand health care access in Louisville, maintain our high level of clinical quality and patient experience, deliver cost efficient care and keep provider wellness at the forefront."
# # #
Get more news from UofL delivered straight to your inbox every Thursday evening by signing up for our UofL News Weekly Roundup here: uoflalumni.org/uoflnews-signup.