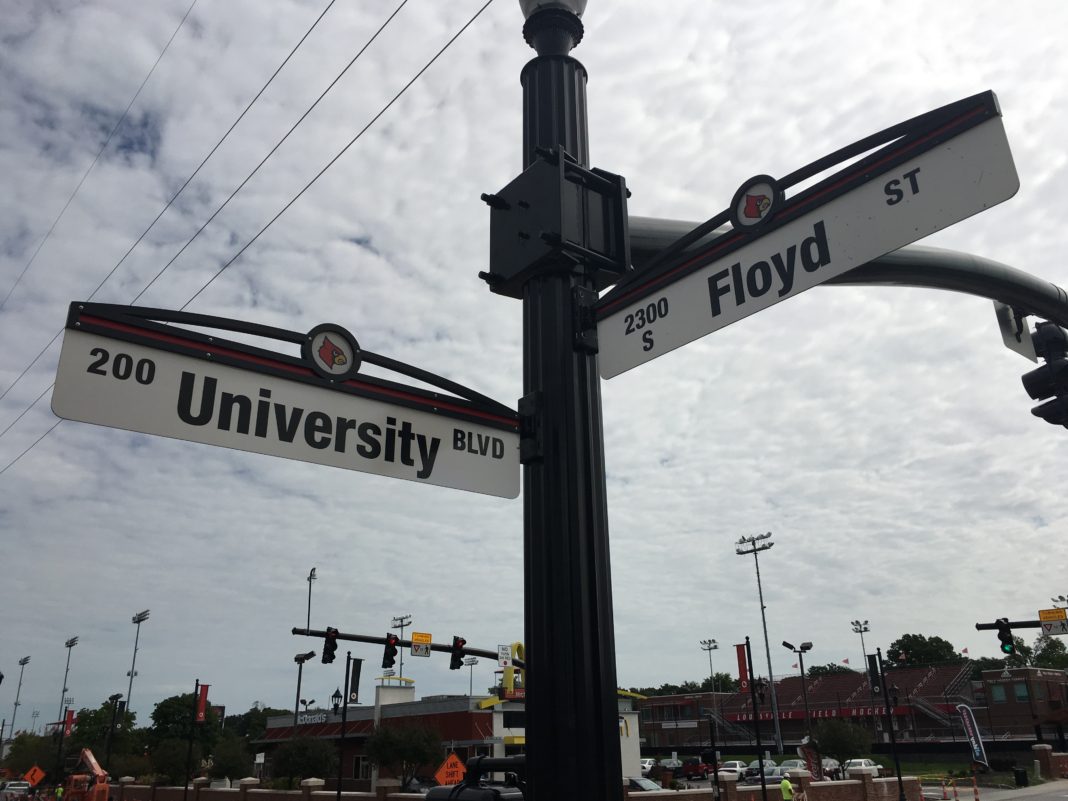 LOUISVILLE, Ky. –University of Louisville students will find plenty of changes when they return to campus for the fall 2016 semester. Here's a rundown of some of the biggest transformations:
New UofL-affiliated residence halls have opened: University Pointe and The Nine. Both properties are close to campus.
Crawford Gym will be coming down. The tear-down of the 53-year-old gym will begin in late August to make way for a new academic building slated to open in 2018.
Warnock Street has been renamed University Boulevard and the flyover ramp (south of Old Eastern Parkway that connects Brook and Iowa streets) has been named the Brook Street Connector. New road signs are already in place for University Boulevard and remaining signage is on order and expected to be in place by the time classes begin.
A traffic roundabout has opened at the intersection of Brandeis Avenue and Floyd Street. The feature was added to improve traffic flow.
Several new eateries will open this fall on the Belknap and Health Sciences campuses. They include Greens to Go, Aqua Sushi, Mark's Feed Store, City Café, Twisted Taco, Einstein Bros Bagels, two Starbucks and four P.O.D. Markets (Provisions on Demand). UofL solidified a deal with a new food vendor, Aramark, last spring. With the new additions, there will be 20 dining locations on the two residential campuses.
Faculty who want to adopt innovative approaches to teaching, share ideas and embrace technology can take part in the newly opened Technology Innovation and Learning Lab. The space on the third floor of Ekstrom Library is meant to encourage collegial collaboration among faculty who want to use technology and new teaching methods to engage students.
Students will also find new leadership: Acting President Neville Pinto is now at the helm of the university, a move that came in late July after former President James Ramsey resigned, and Dale Billingsley has been named as Acting Provost.
Students will begin to descend on campus during Welcome Week, Aug. 17-21. Classes begin Aug. 22.
For more information contact John Drees at 502-852-6739.
###