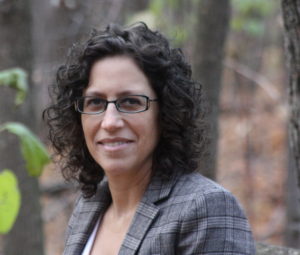 LOUISVILLE, Ky. — Education and political science scholar and former aid worker Dana Burde has won the 2017 University of Louisville Grawemeyer Award for Ideas Improving World Order for examining the influence foreign-backed funding for education has on war-torn countries and how such aid affects humanitarian and peace-building efforts.
Burde, associate professor of international education at New York University's Steinhardt School of Culture, Education and Human Development and Affiliated Faculty of the Wilf Family Department of Politics, won for her 2014 book "Schools for Conflict or for Peace in Afghanistan" (Columbia University Press), which analyzes the relationship between education and conflict and traces how politically biased education programs implemented inconsistently across communities increase the likelihood of violence.
"I argue that instead of preventing conflict, U.S. aid to education in Afghanistan contributed to it—deliberately in the 1980s, with violence-infused, anti-Soviet curricula, and inadvertently in the 2000s, with misguided stabilization programs," Burde wrote. "In both of these phases, education aid was subordinated to the political goals of strong states and used as a strategic tool—a situation made possible in part by humanitarians' tendency to neglect education's role in conflict."  
Burde also shows how U.S. aid to education can support peace. Drawing on extensive research on the impact of U.S.-funded community-based education programs, she makes a case for a sounder understanding of the role of education in state-building and recommends contributing to sustainable peace through expanded access to community-based education with neutral, quality curriculum.
"Adopting a long-term perspective, Burde's work is pathbreaking in stressing the importance of education in conflict and counterinsurgency situations," said Charles Ziegler, award director. "She proposes specific policies, including curriculum reform and gender equality, that can have a positive effect on societies torn by conflict."
Burde's book was grounded in eight years of field research in Afghanistan and Pakistan and backed by two decades of work on education in countries affected by conflict. As an international aid worker, she formerly lived or worked in countries including Armenia, Bosnia, Chile, Ecuador, Guatemala, Haiti and Mali. She also works with NYU's Wagner Graduate School of Public Service, NYU Abu Dhabi and Columbia University's Saltzman Institute of War and Peace Studies.
All 2017 Grawemeyer Award winners will be announced this week, pending formal approval by the university's board of trustees. The University of Louisville presents the prizes annually for outstanding works in music composition, ideas improving world order, psychology, and education and gives a religion prize jointly with Louisville Presbyterian Theological Seminary. The 2017 winners will present free lectures about their award-winning ideas when they visit Louisville in April to accept their $100,000 prizes.
###