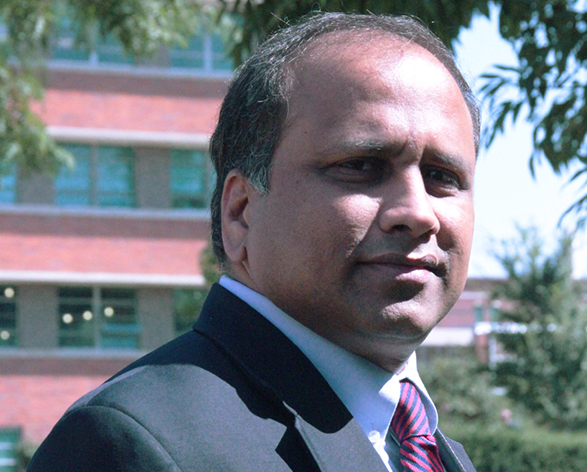 LOUISVILLE, Ky. – As concerns over the availability and side-effects of fossil fuels increase, scientists look for renewable energy sources to satisfy the modern world's insatiable appetite for power. But are renewable energy sources up to the task?
Mahendra Sunkara, Ph.D., director of the Conn Center for Renewable Energy Research at the University of Louisville's J.B. Speed School of Engineering, will discuss the need for renewable energies and challenges associated with them at the next "Beer with a Scientist" event. Those in attendance will learn what renewable energies are, how they are used and, most importantly, how they will save our planet for future generations.
Sunkara's research interests include discovery of new materials, solar cells, Li Ion batteries, production of hydrogen from water and growing large crystals of diamond, gallium nitride and bulk quantities of nanowires.
The program begins at 8 p.m. on Wednesday, September 16 at Against the Grain Brewery, 401 E. Main St. A 30-minute presentation will be followed by an informal Q&A session.
The Beer with a Scientist program began in 2014 and is the brainchild of UofL cancer researcher Levi Beverly, Ph.D. Once a month, the public is invited to enjoy exactly what the title promises:  beer and science.
Admission is free. Purchase of beer, other beverages or menu items is not required but is encouraged.
Organizers add that they also encourage Beer with a Scientist patrons to drink responsibly.
For more information and to suggest future Beer with a Scientist topics, follow Louisville Underground Science on Facebook.