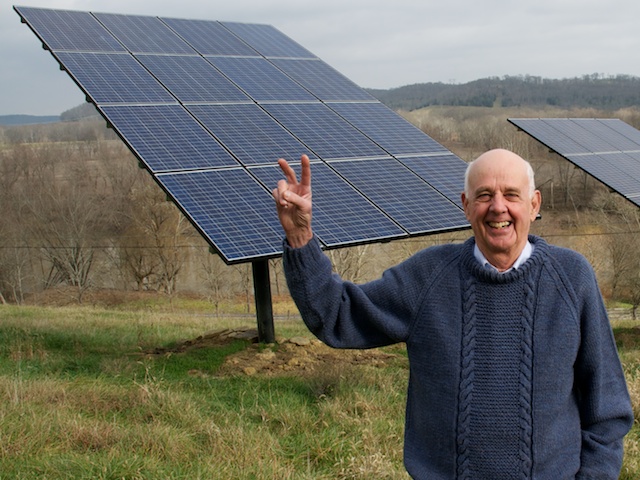 LOUISVILLE, Ky. – The University of Louisville Trager Institute will honor 25 older adults on Sept. 11 as part of its annual Gold Standard of Optimal Aging recognition. Rather than an in-person luncheon, this year's honorees will be recognized with a special video tribute to include UofL President Neeli Bendapudi, Louisville Mayor Greg Fischer and Gov. Andy Beshear. The video tribute and list of this year's honorees will be released online Friday, Sept. 11.
"We are thrilled to be able to honor this year's Gold Standard of Optimal Aging cohort through such a special recognition," said Anna Faul, Ph.D., executive director of the UofL Trager Institute. "It is our tradition to invite the honorees to a luncheon to celebrate their inspirational and vital role in our community. Instead of an in-person event this year, we are celebrating with a creative social-distancing video tribute as well as a variety of other media recognitions. We are thrilled to have so many leaders recognize the incredible strength of our state's older adults during this difficult year."
The ninth celebration of UofL Trager Institute's Gold Standard of Optimal Aging honors individuals age 85 or older who are outstanding models of optimal aging and exhibit inspirational involvement in various aspects of their lives, despite any challenges they may face.
Recipients of the Gold Standard of Optimal Aging are recognized each year in September, the Trager Institute's Optimal Aging Month, as part of the institute's effort to foster a more age-inclusive community.
"What makes this award so special is that it is a recognition of the active and ongoing contribution older adults make in our families and communities," said Christian Davis Furman, M.D., medical director of the UofL Trager Institute. "This year, more than ever, we have been inspired by the example of the older adults in our lives as we navigate the current pandemic. The whole Trager Institute team is deeply humbled by their inspiring stories and grateful to be able to celebrate them, even from a distance."
Furman was one of the original creators of the Gold Standard of Optimal Aging in 2011.
The 2020 Gold Standard of Optimal Aging honorees:
| | | |
| --- | --- | --- |
| Bettye Albritton, 88 | Charles Brown, 90 | June McNally, 86 |
| Pearline Allen, 94 | Mary Brown, 85 | Julie Metzler, 85 |
| Mary Alvey, 86 | Mary Margaret Caster, 86 | Nyirakamana Mukashyaka, 88 |
| Roy Barnes, 93 | George Clark, 86 | Elayne Roose, Psy.D., 91 |
| Rosalle Battcher, 91 | Marie Clay, 86 | Evelyn Siemens, 92 |
| Anna Beasley, 86 | James "Father Jim" Flynn, 90 | Pupsa Lal Subedi, 85 |
| Wendell Berry, 85 | Rev. Robert B. Gray, 92 | Chandra Wakhley, 87 |
| Tom Briggs, 86 | Mattie Jones, 87 | Mary Wright, 91 |
| Arnold Brouillard, 88 | Helen McMillen, 86 |   |
This year's honorees include writers, avid bowlers, musicians, artists, immigrants, activists and educators. Many are active participants in the Louisville Metro Retired Senior Volunteer Program. These individuals volunteer all across the Louisville community in hospitals, homeless shelters, meals on wheels, assisted living communities, veterans' services, the Red Cross and more. Members of this year's cohort also are long-time advocates for social and racial justice and environmental protection. Several honorees have been active in their community's COVID-19 response by helping to make masks for health care providers.
Profiles of the 2020 honorees are available online now and the video tribute will be added to the page Friday, Sept. 11.
Nominations for the 2021 Gold Standard of Optimal Aging will open in the spring.
#WeAreUofL