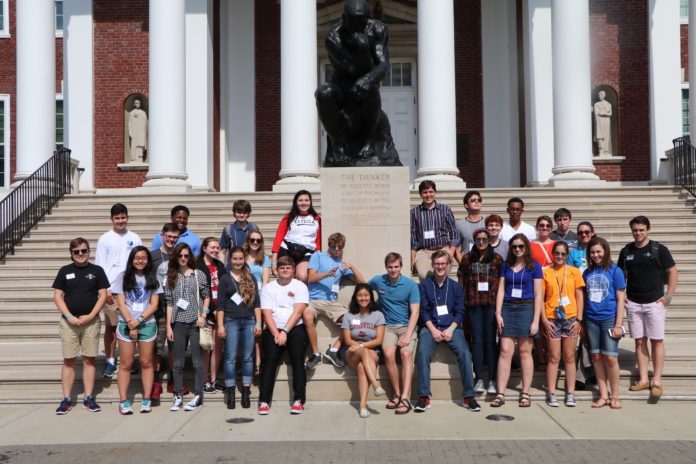 Twenty-four of Kentucky's brightest junior and senior high school students converged on UofL's Belknap campus last week, taking part in the McConnell Center's Young Leadership Academy. The four-day long program, started in 2005, offers an in-depth look at the creation and political forces surrounding the creation of the U.S. Constitution.
According to McConnell Center Director Gary Gregg, a disturbing trend shows that students across the nation have demonstrated a decline in basic civic knowledge, which led to the creation of the Young Leadership Academy.
"In order to be fully and civically engaged in the future, our young citizens must come to understand the foundations of the American constitutional order," Gregg said. "Our Young Leaders Academy is designed as a kind of boot camp in constitutionalism, aimed at helping these outstanding young students become more informed citizens and more articulate advocates of the causes they care about."
The curriculum was presented by UofL faculty with the intent to not only explain the origins of the formation of the federal government, but offer the back story and concepts that fueled the federalism/anti-federalism debate that raged during the country's formative years.
"At the end of the week we had six different groups actually debate the pros and cons of federalism and judicial review," said McConnell Center program director Glyptus Ann Grider Jones. "It was interesting to see how this generation conceptualized the debates surrounding the debates over the Articles of Confederation and the move toward the adoption of the U.S. Constitution and put them into their own words."