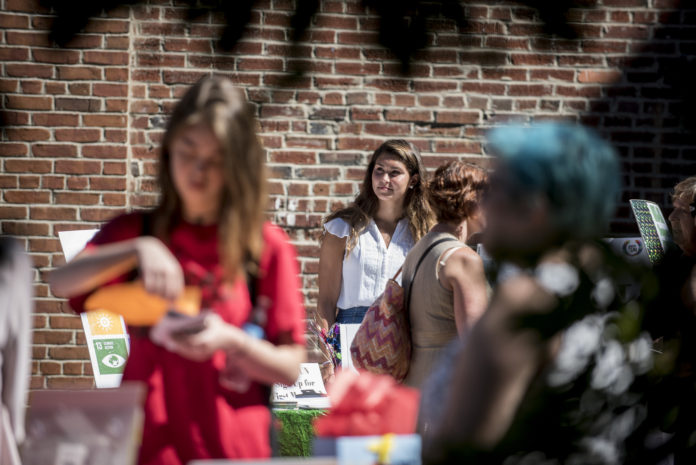 Standing in the midst of the Women's Center's 25th anniversary party Thursday, Valerie Casey, director of the center, couldn't help but gush about plans for celebrating throughout the year.
"It's going to be a great year," she said.
Just a few of the dozens of activities planned:
The 2017 Women's Empowerment Luncheon Nov. 9 with Nikki R. Jackson, Senior Vice President and Regional Executive, Louisville Branch of the Federal Reserve Bank of St. Louis, as the keynote speaker.
The Center is hosting a new essay contest with a significant financial reward from David Tachau, who wanted to honor his mother.
KentuckyOne Health will honor Casey with an "Excellence in Mental Health Award," this fall for work the center has done with human trafficking.
Looking back, Casey noted the center has grown exponentially since it started in 1992. It now has 85 participating students, many through its six student groups, and hosts 52 events a year, and raises $25,000 a year for student programming.  
"We have so much potential. We're half the student population here. If we band together, the possibilities are endless," she said.
Click here to read highlights from the Women's Center's 25-year history or here to log a memory. 
For more pictures of Thursday's celebration, which also marked Women's Equality Day, click here.