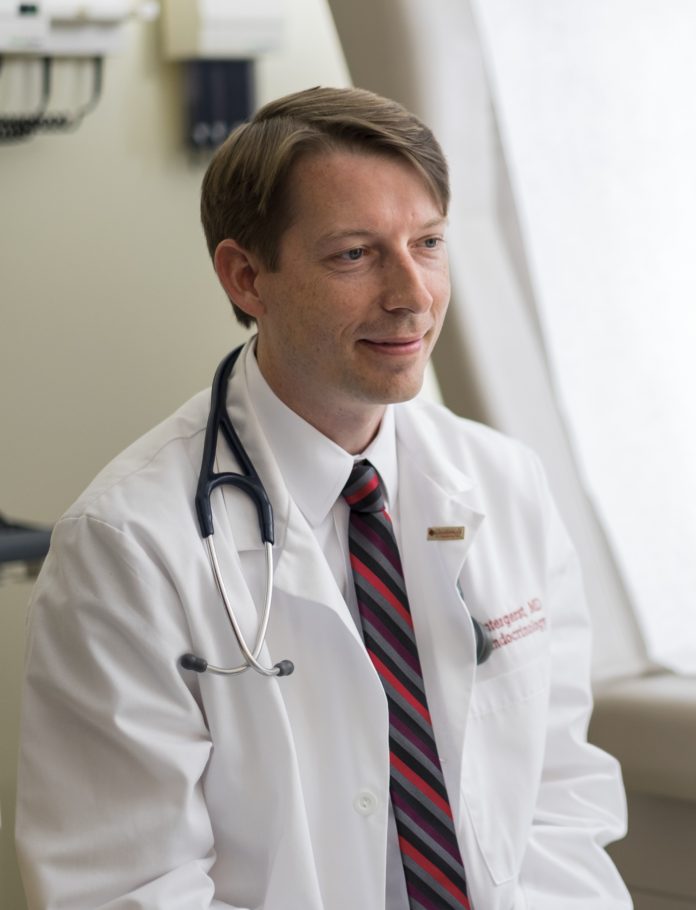 The Wendy Novak Diabetes Center at Norton Children's Hospital, staffed by University of Louisville Physicians pediatricians and pediatric specialists, is now one of three centers nationally to earn recognition for its treatment of children with diabetes.
The Joint Commission, the premiere national health care accrediting organization, granted the center a Certificate of Distinction for Inpatient Diabetes Care, making the center one of only three in the country to receive the designation. The others are Boston Children's Hospital and Children's Medical Center of Dallas
"The certification was made possible through our partnership with the University of Louisville and our joint vision to develop one of the most comprehensive diabetes programs in the nation," said Emmett C. Ramser, chief administrative officer, Norton Children's Hospital. "We're always striving to provide the best service to our patients, families, and the community, and are proud these efforts have been nationally recognized."
The certification is the result of a focus on improving diabetes care, particularly for children moving between the hospital and outpatient care settings. At UofL, outpatient services are provided in the Wendy Novak Diabetes Center location in the Novak Center for Children's Health.
"We've seen the number of children with Type 1 diabetes increase dramatically in recent years," said Kupper A. Wintergerst, MD, division chief of pediatric endocrinology and director of the center. "Caring for children with diabetes, especially those who are newly diagnosed, requires a coordinated approach so that patients are successful once they leave the hospital. By coordinating care on all levels, we can better support patients and families living with this disease."
Norton Children's Hospital underwent a rigorous review to assess its compliance with standards on quality, safety, transitions of care, handoff communications and other key attributes. More than 1,200 children currently are being treated for Type 1 diabetes by specialists at Norton Children's Hospital and the University of Louisville. Approximately 150 children are diagnosed each year.