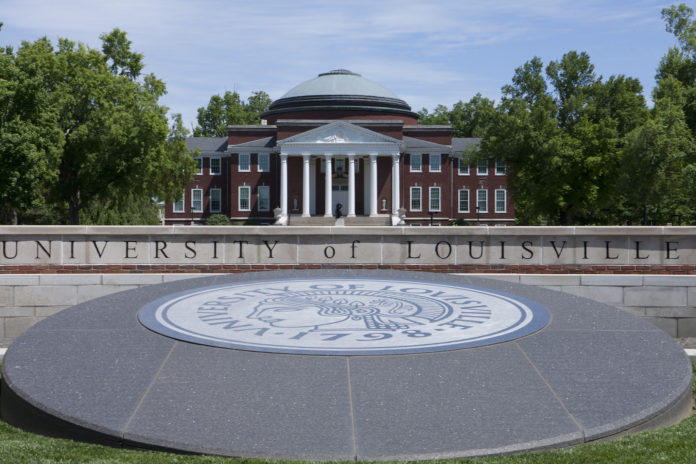 Faculty Senate convened on May 1 for its annual election meeting. Krista Wallace-Boaz has been retained as Faculty Senate chair, while David Owen continues as vice chair.
Joining the Academic Programs Committee for a three-year term are Evan Frederick, Erin Gerber, Reg Bruce and Ryan Schroeder.
Ben Schoenbachler joins the Committee on Committees and Credentials. Rob Barker, Eugene Mueller and David Simpson join the Executive Committee. Diane Chlebowy has been added to the Part-Time Faculty Committee.
Monica Delano joins the Planning and Budget Committee. Sarah Carter and Ryan Schroeder are now on the Redbook Committee.
Also, Patrick Harris joins the Academic Technology Committee; Olfa Nasraoui joins COSW; Tom Simmons joins the Parking Advisory Committee; Karen Turner joins the Parking Appeals Committee; and Patrick Harris is the SGA representative.
During the regular Faculty Senate meeting, Dr. Bob Myers from the College of Business was recognized for his 48 years of service on the senate.
"I am indebted and honored. I wish you the best wishes for your continued quest for collegiality and shared governance. I really believe that's what makes this a great university," Myers said, to a standing ovation.
President Neeli Bendapudi provided an update on a number of issues, stating that there has been much positive news recently, including with the recently announced IBM partnership. She provided a personnel update, including the renewal of Dean Toni Ganzel at the School of Medicine, and Dean Craig Blakely at SPHIS, as well as the new Dean of the School of Music, Teresa Reed, and the new CIO, Rehan Khan. Further, she noted that Bradley Shafer has been named as the permanent VP of Advancement.
Bendapudi also thanked Keith Sherman, executive director of the UofL Foundation, for supporting the university as it continues to work through budget shortfalls. The foundation recently invested $13 million in UofL's Bucks for Brains program, for example. Bendapudi noted this investment will yield a strong return, and already has as evidenced by the recent announcement that Talaris – a UofL-founded company created through the program – secured $100 million.
"The impact Bucks for Brains has to the university is several million dollars and it will bring in predictable funding," she said.
Bendapudi also provided an update to the Strategic Plan, noting that feedback has been received by more than 3,000 different people throughout campus.
"That is remarkable, to have that many people providing input," she said. "We intend to be nimble and action-oriented with this and not have it be some book on a shelf."
Bendapudi urged senators to continue to be patient as administrators continue to work to clean up the budget mess, stating that she is confident next year we will be in a much better place. She is aiming for a 2% raise in January.
Provost Beth Boehm also provided an update, stating that she has charged a committee to review and streamline the Redbook, and has also created a committee to examine the consensual sexual policy and faculty accountability.
Boehm said enrollment numbers are down 2% for the summer and 4% for the fall at this point and urges senators to engage with students and help with the recruitment and retention process.
"When we're down on numbers, it's like taking another budget cut," she said.
We are recruiting students in new areas like Chicago, and working to make sure those students find a cohort once they get to campus.
ULF's Sherman also provided a report, ensuring senators that "we're in a much better spot today than we were just a year ago." Specifically, we have faculty, staff and student representation on the foundation board and have therefore become a benchmark for governance.
We've also improved transparency, reporting live item budgets monthly and quarterly.
Sherman encouraged senators to spend their current use, endowment and general funds.
"It is easier for us to ask donors for money if we're spending the money they give us wisely," Bendapudi said.
Sherman said a new system will be in place starting July 1 that will allow those who work with endowments and endowment donors to see their accounts online whenever they so choose.
"This is part of our work toward more transparency," he said. "Hopefully it will lead to more discussions on the best way to use that money."
Sherman's presentation is available online. 
Gail DePuy provided an update on the strategic planning process, stating that work group committees have collected and reviewed the data and are now working on action plans.
Draft strategies for the Learn, Work and Invest groups are available online.
Other reports, including the Chair's report and committee reports, are available online. 
The next Faculty Senate meeting is June 5 on the HSC campus.