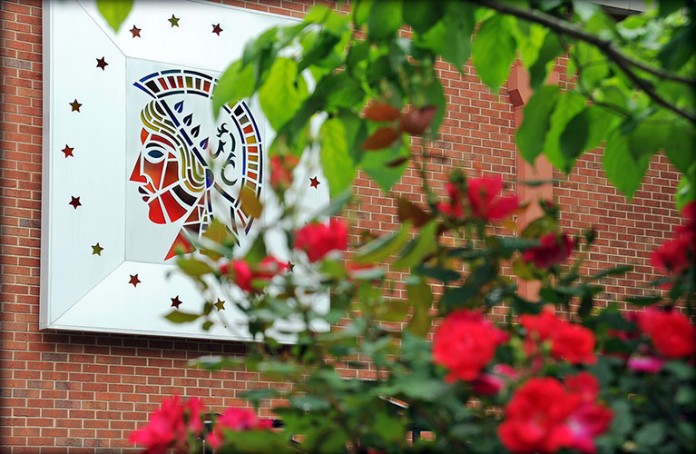 UofL's Staff Senate met virtually Monday, April 13, joined by President Bendapudi who shared various university updates and thanked the employees for their work during this unusual time. 
"Thank you so much to everybody. What a time. I hope first of all everyone is staying safe and that you are well. And that we all remember all the people who must still show up for work and how much they are our heroes and how much we appreciate them," she said. 
Bendapudi discussed personnel plans to address the university's financial crisis created by the pandemic. 
"I want you to know that we are trying very, very hard to take care of our people. This is a huge challenge. We are continuing our meetings to figure out next steps for how to go forward. I'm glad we moved online for the summer school to just remove the uncertainty," she said. 
Bendapudi spoke specifically about plans for furloughs and retirement contributions.
"For the furloughs, the idea is that it is not a layoff. It would allow us to get our people back. So, it's not the idea to cut people," Bendapudi said.
More information about these temporary changes will be communicated soon. 
Bendapudi also reported that university researchers are doing COVID-19 testing for 12 hospitals, including our own. They are working on testing for antibodies and working on vaccinations. The CEO of UofL Health, Tom Miller, told Bendapudi that the hospitals are doing well for now, and that there is a new method for decontaminating N95 masks to be safely reused. 
Bendapudi assured senators that decisions are being made with a high amount of transparency. "When I speak to other presidents, they talk about seven to eight people making their decisions, whereas we have about 50-plus people so that we can keep everything transparent," she said. 
One senator asked if furloughs will be based on seniority, and she responded that furloughs are subject to remote eligibility, not seniority. If an employee is furloughed, they'll continue receiving health insurance.
Staff Senate Chair John Smith reminded all senators to stay in touch with their constituency lists due to the anxiety that staff may be feeling.
"Anything we can do to communicate with our constituency list is a big deal, even if just touching base," he said. 
Carcyle Barrett led the 3rd reading of the bylaw revisions and a discussion followed. The Executive Committee decided not to add the meeting absences policy nor the meeting format option of videoconferencing calls into the Bylaws so that those options may be dealt with separately in the standing rules that are determined on a year-by-year basis. A vote to approve the bylaw revisions was held via Survey Monkey and it passed.
Sally Molsberger, committee chair of Staff Help and Assistance Relief Effort (SHARE), reported that the SHARE committee met April 10 and discussed a new donation that was given anonymously for $37,500 in addition to the $21,000 that previously stood in the account. The committee decided to update the award guidelines so that applications can be submitted twice a year and eligible for $1,000 for each request. Additionally, it was decided that applications can also be submitted quarterly but at a lower award amount for each request. Since the last Staff Senate meeting there have been no awards given due to ineligible requests, such as assistance requests for a future bill that has not yet been received.
Molsberger also reported that when applications are submitted, they are first reviewed by Gretchen Henry, program coordinator for Faculty & Staff Senates, who pulls all identifying information from the requests before presenting them to the committee. The committee reviews each request objectively and typically makes a final decision within two days. Staff can review the application and award criteria online. 
A recorded video of the virtual meeting and committee reports can be found on the Staff Senate Meetings webpage.
The next Staff Senate meeting is May 11 via teleconference.