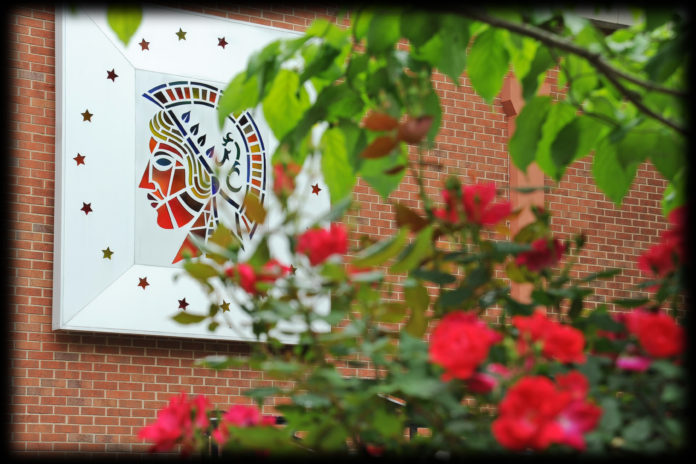 UofL's Staff Help and Relief Effort (S.H.A.R.E.) program was established in 1991 out of the Cardinal Santa program. The late Jenny Madden, former chair of the Staff Senate, spearheaded Cardinal Santa which became the stepping stone for several community outreach initiatives.
Significant campus-wide volunteers and community sponsors came together to send supplies to our military overseas, collected school supplies and backpacks for children, donated and delivered much needed aid to tornado and flood victims, just to name a few of the initial efforts.  Former chair of the Staff Senate's Assistance, Morale and Outreach Committee, Tammy Lawson, worked tirelessly to organize volunteers to provide holiday baskets and gift cards to needy UofL families, as well as lead the effort to raise funds for S.H.A.R.E. which was overseen by the A.M.O. Committee. 
In 2012, the S.H.A.R.E. program separated from the A.M.O. Committee and was designated a stand-alone program with the sole purpose of serving UofL staff as an employee emergency financial assistance fund. Today, S.H.A.R.E. is a valuable resource for staff facing financial difficulty as a result of a natural disaster or an unforeseen, personal hardship.
The Staff Senate's A.M.O. Committee is now known as the Staff Morale and Community Outreach Committee. The S.M.C.O. is committed to employee morale and community outreach and most recently gathered volunteers under the leadership of chair, Ellie Fridell, to provide dinner for families at the Ronald McDonald House. 
The S.H.A.R.E. Program Rules and Guidelines and application process was updated and greatly improved under the leadership of former chair, Carol Norton, and committee members.  As current chair, Bonnie Dean has continued to drive the mission of former and current volunteers, Staff Senate members and leadership, to sustain the S.H.A.R.E. Program and assure its good standing. 
"Many hours of volunteer effort has kept the S.H.A.RE. Program alive, and it's inspiring to see support from a wide cross-section of the UofL community.  We are very grateful for this past year's contributions from the employees at the School of Dentistry and in the offices of the Executive Vice President for Research and Innovation who have collected funds from dress-down/wear jeans day events, resulting in much needed donations to the S.H.A.R.E. Program," she said. 
Although the S.H.A.R.E. Program is solely for the benefit of part-time and full-time staff, it has thrived by generous donations and support of UofL faculty and administrators who value the wellbeing of staff.
Every contribution counts, no matter how small.  There are three simple ways to donate to S.H.A.R.E.: Payroll deduction; UofL on-line giving; and Kroger Community Rewards Card.  Anyone in need of assistance should review the Rules and Guidelines to find out if they meet all criteria, then submit an application, along with any pertinent back-up materials, to the Staff Senate Office Coordinator.  Privacy is of the utmost importance. No identifying information is provided to the S.H.A.R.E. Committee charged with reviewing applications.  The maximum award of financial assistance per application is $500. 
Testimonials from prior recipients tell the whole story:
The SHARE program was incredibly helpful to me and my family.  When my wife was in a freak accident that left her unable to work, we were lost.  The loss of income combined with the mounting medical bills for specialists, physical therapy, testing, etc., was becoming overwhelming.  The SHARE funds we were given allowed us to get caught up and move forward. –Anonymous-
I just want to say that the Share Program is such a help.  I've been with UofL since 2004, donated time, and yes never dreamed that I would need the program.  The Share Program gave me a sense that all will be okay. When bills start to pile up, monthly and medical, and I had no time left, Share was there!  When there is no more money in retirement, bank or can be borrowed, I had the Share Program.  As an employee of UofL, thank God they got our backs when we need help!  -Anonymous-
For more information, contact the Staff Senate Office by e-mail, or call the Senate Coordinator, Gretchen Henry, at 852-6713, or via email.