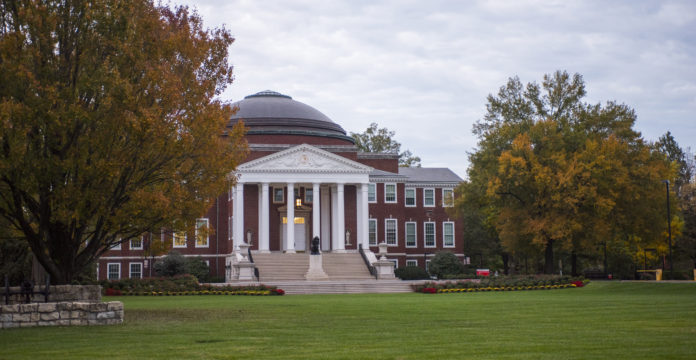 A "deep and rich pool" of candidates have thrown their hats in the ring to be UofL's next president, according to Board of Trustees Chair David Grissom.
Grissom updated the board on the presidential search at its meeting Thursday. He said 138 names had been submitted to Bill Funk, head of the firm that is helping with the search. Of those, 47 are considered active candidates, a number that Grissom expects to grow to at least 50.
Although applications are still being accepted, candidates were encouraged to submit their information by Thursday, Feb. 15.
After reviewing information on every candidate, Grissom is "very pleased" with the pool, which includes current interim President Greg Postel, he said. He did not elaborate on how many candidates are internal or whether there are candidates from Kentucky.
Grissom set a meeting for Thursday, March 8, at which the search committee, which includes all the trustees, will trim the list to eight to 10 names. Those candidates will be invited to meet with the board, after which the list will be cut to three or four.
The finalists and their spouses will be invited to campus to meet with the UofL community, Grissom said. Candidates who choose to remain anonymous will meet with the board, the Presidential Search Faculty Consultation Committee and a small group of faculty, staff, students and administrators.
The aggressive timeline could lead to selection of a president by late April or early May.