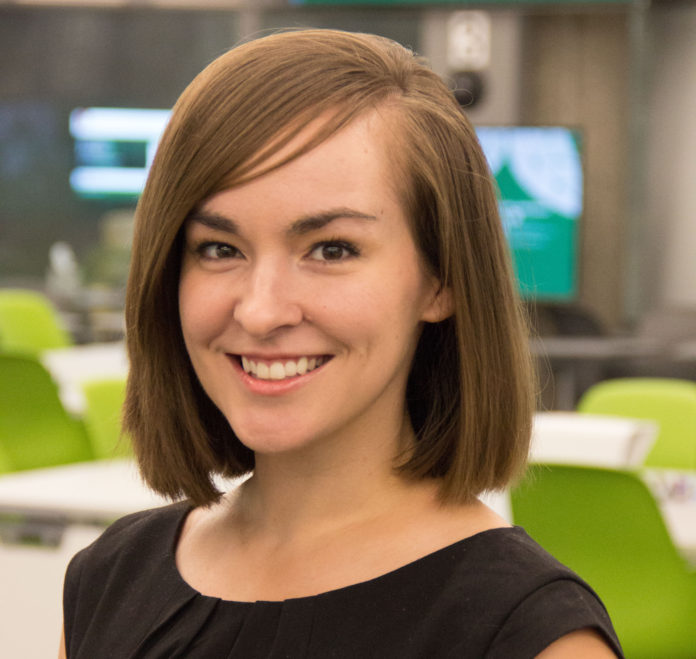 UofL's Teaching Innovation Learning Lab named a new program director in May. Jennifer Anderson, PhD, is from Martin, Tennessee originally, and has spent the past six years as an assistant professor of political science at Tennessee Tech University. 
UofL News had the chance to learn a little more about Anderson, including what most excites her about UofL's innovative TILL. 
UofL News: What is your previous higher ed experience?
Jennifer Anderson: For the past six years, I was an assistant professor of political science at Tennessee Tech University. I initially became interested in faculty development when I chaired a teaching and learning award committee there. I have taught a variety of courses using active and collaborative learning approaches, from large introductory classes to upper division seminars and simulation-based courses.
UofL News: What excites you most about TILL? 
Jennifer Anderson: I'm excited to share with faculty the many benefits that come from being an innovator in the classroom. I remember the excitement I felt when I first learned about teaching innovation through participating in a semester-long development institute for new faculty. Learning about effective teaching allowed me not only to be better at my job, but also to enjoy it so much more. I look forward to showcasing the TILL and its resources to empower UofL faculty.
UofL News: Is there a particular area of teaching innovation that you're interested in exploring this year? 
Jennifer Anderson: Yes! As UofL looks forward to the opening of the new active learning classroom building (BACB) next year, we at the TILL will be exploring the many facets of active learning. What practical strategies can faculty use to engage their students in active learning classrooms? How can technology be a bridge to facilitate active learning? Questions like these will drive our programming at the TILL in 2017-18.
UofL News: What do you like best about UofL so far? 
Jennifer Anderson: The word 'community' came up so many times in my first month of working at UofL. Building community among faculty is one of our primary goals, but I believe we are successful because of the community that exists within the TILL leadership team and the Delphi Center more broadly. I love being a part of that team. Getting to work with dedicated, knowledgeable and passionate people certainly is the highlight so far. 
Email Jennifer Anderson or call 852-8503 to learn more about getting involved in the TILL. There are also Faculty Learning Communities set to begin in September. Faculty can apply online through Aug. 25.