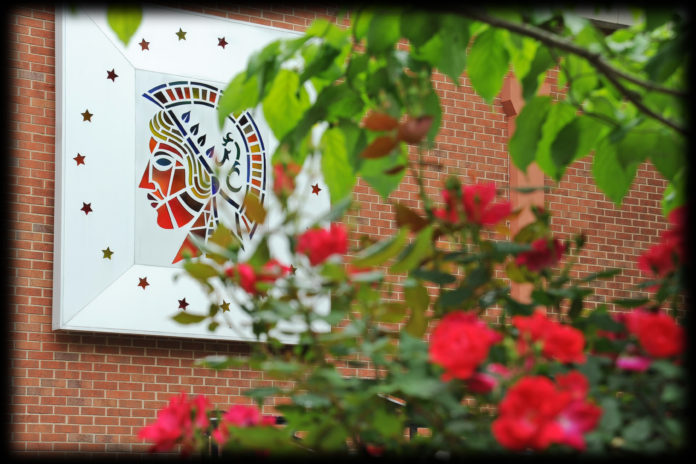 UofL's Staff Senate met Monday in the SAC, with John Elliott, VP of HR, Bob Knaster, executive director of Auxiliary Business Services, and Gary Lewis, police chief, on hand to provide updates from their respective areas.
John Elliott, said two policies are currently under review in his department – a lactation policy and a telecommuting policy.  
Salaries are now posted on the HR website and will be updated quarterly. The tuition policy was changed by state legislators recently, but UofL will continue to adhere to the old reciprocity policy through the spring semester with an extension to be determined. UofL will also move from a smoke-free campus to a tobacco-free campus.
There were a few questions about compensation policies. Elliott said the compensation process is dated, but HR is working to implement a more modern system.
"Part of the problem is we grew too fast to keep up and now we lack consistency," he said.  
A senator went on record to state that it is "unacceptable" that employees have not received raises in three years, while the board is approving pay raises for certain administrators, per Chair John Smith's report below. Elliott said the goal is to get to a point where employees receive merit raises every year.
Bob Knaster provided an overview of the recent transition from university print and mail services to Canon. The changes include new MFDs in libraries, labs and public spaces; new print and mail center in the SAC; upgraded HSC copy center in the C Building; upgraded HSC mail mailroom; optimized "print anywhere" network of MFDs in offices; and service and supplies for department-owned print devices.
Managed print has moved to a cost-per-impression utility, versus monthly. The updates are also now able to provide data for each department to better help manage their print spend. Knaster said the transition to Canon is expected to yield about $770,000 total savings.
There have been some growing pains. New hire employees have been able to gain access to printing only to lose that access the next day, for example. Knaster said employees must be found with a search tool versus just being added. Added employees are deleted when the system cycles. Also, when printing is paid for by the department, color can be turned off. However, when color printing is turned off, the employee cannot print in color using their personal funds.
Some departments have also reported no access to print billing information to monitor. Knaster said this issue will be resolved quickly, as Canon can't get paid until it is fixed.
One senator noted that, despite some minor hiccups in the transition period, the overall transition has been very positive and efficient for his department.
Gary Lewis, who was named police chief in July, said his first observation on campus is that the university has grown faster than the safety and security forces and technologies have.
Throughout all campuses, UofL has 39 officers and 30 security officers. He would like to triple that.
Aside from being short on resources, Lewis noted that another major challenge is that we have four campuses (the police department counts HSC and dental separately) with different security needs. Still, Lewis said that there was a reduction in crime in 2017-18.
John Smith provided the chair's report, including a board of trustees meeting in October in which he made a statement about the approval of pay increases for top-level administrators during reorganizations. The raises were part of an "agenda by consent," which means the entire agenda is voted on in a single motion. Other parts of the agenda he believed to be positive, such as a restructuring of debt on residence halls that will save UofL $700,000 and declaring a building that has been vacant for years and in need of serious repairs as "surplus." Smith also thanked HR for rescinding two new policies that were set to go into effect on Jan. 1 – a 30-day wait period for benefits to begin for new employees and the elimination of two-employee benefits package for new employees.
A senator asked Smith how much the inauguration for President Neeli Bendapudi cost. The answer is about $80,000, which is "less than half of a typical inauguration," according to Smith. The average cost of presidential inaugurations are about $150,000.
Chris Tillquist provided the Faculty Senate report, which is available online. 
Rhonda Gilliland provided the secretary/treasurer report, noting no additional expenditures outside of standard operating costs for the month. 
Marian Vasser provided the vice chair report, introducing a new system in which senators can submit comments and questions anonymously during Staff Senate meetings. The program is called Mentimeter.
She added that a Physical Plant work group has been formed to address the unique needs of that department, including off hours.
Wyatt Harris provided an update on the Student Government Association, which is currently working on its 2025 plan. Priorities are retention, student services and facilities. The SGA is also working with Athletics to reduce fees. Athletics fees were reduced by half last year and the SGA is hoping to eliminate them entirely this year.
The next Staff Senate meeting is scheduled for Dec. 10.