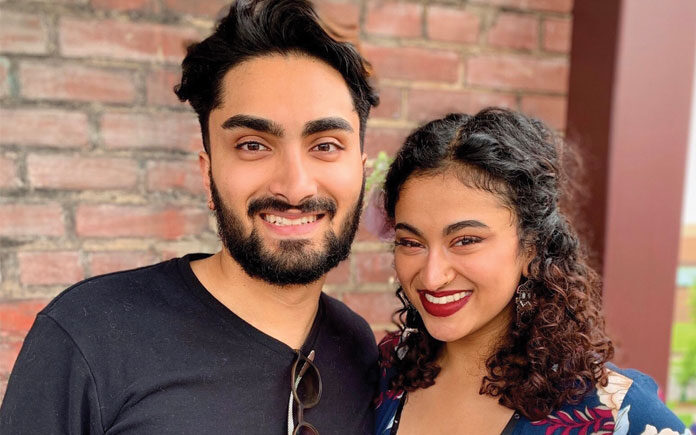 When Natasha Mundkur received news that her brother had been awarded a prestigious Fulbright Scholarship, she couldn't help but chuckle. As the recipient of a Fulbright English Teaching Assistant award, she knew the day he applied that he was going to get it. In the spring of 2020, Naethan Mundkur was selected for a Fulbright research award – just a year after his sister became a Fulbright Scholar.
The two completed a feat never before achieved at the University of Louisville as they became the first siblings to receive such distinguished honors.
Although the accomplishment was unprecedented, the brother and sister were not the first in their family to call themselves Cards. Following in their parents' footsteps, Naethan and Natasha chose to attend the University of Louisville as Grawemeyer and McConnell Scholars, respectively before turning their attention to the Fulbright program. Natasha pursued marketing and political science majors, while Naethan found a chemical engineering mentor in James Watters – the same professor who taught and advised their father on his path to a PhD at UofL in the 90s.
The Mundkur siblings were competitive growing up, but not with each other. Instead, their ambitious spirit was internal.
"We are both competitive, but in our own direction," said Natasha. "My brother is a Slytherin and I'm a Gryffindor. We approached our world from two very different lenses. We may have had our opportunities to clash in terms of being brother-sister competitive, but I don't think it has ever impacted our fields."
"Natasha and I are the kind of people who become antsy or dissatisfied when we feel like our life is becoming stagnant," Naethan added. "We feed off of our successes."
Naethan's technical intelligence versus Natasha's social intelligence meant that they were never competing for the same things. Instead of butting heads or battling for the spotlight, the Mundkur siblings find a sense of pride in each other's success.
If it weren't for his sister's experience and encouragement, Naethan likely would not be a part of the renowned Fulbright network.
"A lot of successes aren't solely my own," said Naethan. "My sister was 100% a driving force in why I applied [for the Fulbright Award]."
She helped him through the process, introduced him to Bethany Smith and Dr. Charles Leonard in the International Scholarships Office, and urged him to write a story for his application that encompassed who he is.
Like many people, the Mundkurs' outlook on life, finding success, and working hard was largely shaped by their family. Raised by two engineers, Naethan followed in their footsteps to enter the field. Natasha on the other hand, drew inspiration from watching the struggles and emotional life lessons of her parents.
As people of color, the Mundkur siblings knew of the obstacles that would come their way from a young age. Growing up as the children of immigrants in Louisville, they understood the value of working hard at an early point in their lives.
"I saw my parents go from fresh, new, permanent residents in this country to full-blown citizens – moving from one part of Louisville to the exact opposite part over our lifespan and seeing our lives change," said Natasha. "Our parents never sugar coated the life that we would have or the struggles that we would face."
"There's no doubt in my mind that the combination of watching our father's drive to succeed and then having our mom, who I can't really quantify the value of her raising us, being there for us, taking us to events and practices – just always being around – that one-two punch combination I think helped us both become what we are," said Naethan
From a young age, the siblings were bound to accomplish lofty goals. While nothing is set in stone, the siblings have big plans for their careers. Natasha has her sights set on diplomatic relations, while Naethan is eager to work on the development of groundbreaking technologies.
The Fulbright program allows the two of them to gain an international and intercultural immersive learning experience that fosters research and relationships alike. While their goals may be vastly different on paper, at the core they are the same. The siblings have a passion to bring positive change to their community, and when Naethan and Natasha Mundkur are passionate about something, they will give it their all. It's the way they were raised.