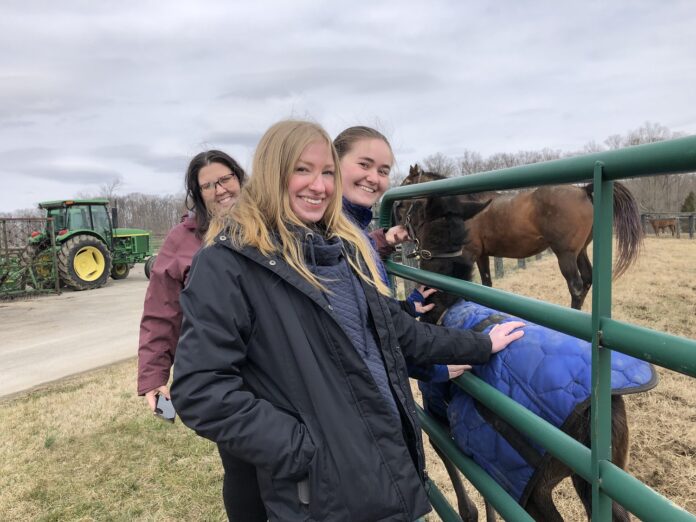 The University of Louisville's Equine Industry Program offers the only equine industry degree from an accredited college of business in the world, giving students the opportunity to turn their love of horses into a viable career. The program provides a uniquely qualified workforce to Kentucky's horse racing industry, as well as equine businesses across the globe.
For 37 years, the UofL College of Business has been delivering equine degrees with a rigorous business focus and dedication to the combination of horse commerce, business enterprise and academics. The goal of the Equine Industry Program is to produce graduates with sound business and management skills and equipped with an industry-specific, multidisciplinary education who can innovate and contribute to the industry as employees or business owners in any breed or discipline.
The 362 program alumni include Gary Palmisano, executive director of racing for Churchill Downs Incorporated; K. Amy Lawyer, who now directs the UofL Equine Industry Program; Thoroughbred trainers Lindsay Schultz and Jason Barkley; Corey Barberito, assistant trainer for Dallas Stewart; Hannah Boyle, social media director at Churchill Downs; Sean Collins, assistant tour manager at the Kentucky Derby Museum; Paige Thompson, who recently opened White Tail Eventing in Cincinnati and Ali Sturtevant, who will graduate from veterinary school this spring.