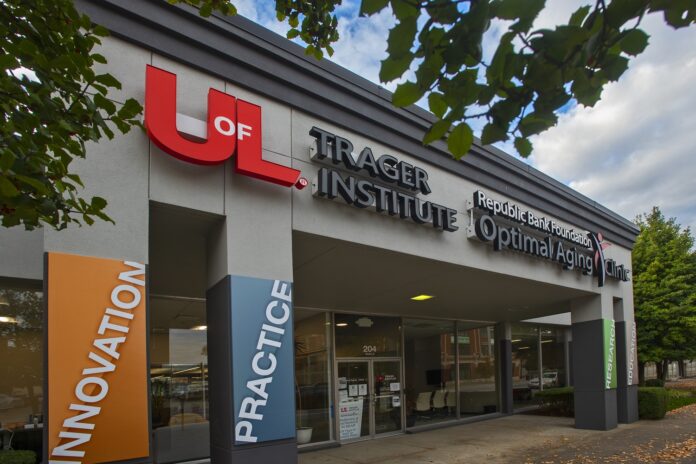 Residents of Kentucky counties surrounding Louisville who are caring for a loved one age 60 and older can receive free services to support them in their caregiving role.
The Caregiver Program, coordinated by the University of Louisville Trager Institute, offers support and training through educational workshops, professionally facilitated support groups, individualized access to resources through case management and individual counseling. All services are provided virtually.
"One of the most important lessons I've learned being a 24/7 caregiver is there is always too much to do. My care receiver's needs are continuous and I must find and prioritize time for myself to do the things that are important to me and make it possible to continue on," said Sally, a participant in the Caregiver Program who asked to be identified by first name only. "The caregiver support group is one of those things. Talking with and listening to the other caregivers makes me feel less alone, allows me to vent when things are really difficult, gives me ideas of how to make things easier and almost always includes a shared laugh that otherwise can be few and far between."
A "caregiver" is anyone who cares for an older family member by helping them with daily activities such as transportation to and from medical appointments, grocery shopping, household cleaning, cooking or meal preparation, medication management or helping them handle finances and bills. Some caregivers also may provide more advanced care for their loved ones such as help with bathing, walking, toileting, dressing or feeding.
The program is offered at no-cost to caregivers through a grant funded by the Kentuckiana Regional Planning & Development Agency (KIPDA) through the Older Americans Act and the Cabinet for Health Services. Caregivers living in Bullitt, Henry, Oldham, Shelby, Spencer or Trimble County are eligible to participate in the program.
"We are pleased to be able to offer this program free of charge to those who are caring for older family members in some of Kentucky's more rural counties," said Payton Kruer,  caregiver program manager at the Trager Institute. "Being a caregiver is a very important job, but it can be overwhelming and difficult to know what to do when it comes to creating a strong support system for the older adult you are caring for, especially if you live in an area that is more isolated from potential resources. We are here to help by providing tools and resources needed to ensure your needs as a caregiver are addressed as well as to help you improve the life of the person receiving your care."
To participate in the Caregiver Program or for more information contact Kruer at 502-588-3322 or payton.kruer@louisville.edu.