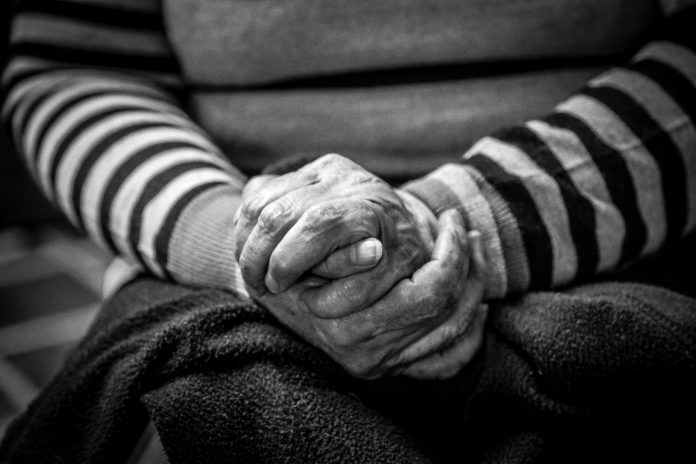 With a growing older adult population, the potential for elder abuse is a problem that affects the health and human rights of seniors. Leaders of the University of Louisville Trager Institute and Age-Friendly Louisville encourage older adults and their loved loved ones to take steps toward prevention.  
"As a geriatrician, I routinely check for signs of physical abuse, such as unusual weight loss, bruising or skin breakdown, but the form of elder abuse I encounter the most is financial abuse," said Christian D. Furman, MD, MSPH, AGSF, interim chief, Division of General Internal Medicine, Palliative Medicine and Medical Education, Margaret Dorward Smock Endowed Chair in Geriatric Medicine and medical director, UofL Trager Institute. "Older adults are vulnerable to financial exploitation, such as scams, especially when they have dementia. This population is targeted as many receive monthly income (such as pensions or VA checks), have savings and may have a reduced ability to fend off scams."
She encourages older adults and their family members to sign up for the Kentucky Attorney General Scam Alert service to receive notice of how would-be criminals may try to steal money.
Furman urges older adults to plan ahead financially to prevent this type of abuse.
"I see too many individuals who lose their life savings in situations like this," she said.
Elder abuse can take on different forms: physical abuse, sexual abuse, neglect and financial exploitation. Possible signs include:
Physical abuse – frequent injuries; multiple bruises in various stages of healing; individual appears to be frightened
Sexual abuse – fear of a particular person; upset when being changed or bathed; irritation or injuries of the mouth, genitals or anus
Neglect – obvious malnutrition or dehydration; dirty and offensive body odor; absence of glasses, dentures or hearing aid
Financial exploitation – unusual activity in bank account; lack of food, clothing and personal supplies; missing personal belongings such as jewelry, television or art.
Age-Friendly Louisville, through the Social Participation, Respect and Inclusion Workgroup, is working to raise awareness of elder abuse in Louisville. In coordination with various social service agencies, the group seeks to improve community cohesion to guard against elder abuse through education.
"It can be hard to imagine that anyone would deliberately want to harm an elderly person, but unfortunately elder abuse does occur," said Chris Clements, Louisville Metro Retired Senior Volunteer Program coordinator and facilitator for Age-Friendly Louisville. "Some instances of elder abuse are intended to exploit the person through things like scams, and in other cases, neglect can be unintentional like when an older adult's caretaker does not provide them with basic necessities."
The Age-Friendly Louisville Social Participation, Respect and Inclusion Workgroup meets the second Tuesday of every month from 2 to 4 p.m. at the Thrive Center, 204 E. Market Street.