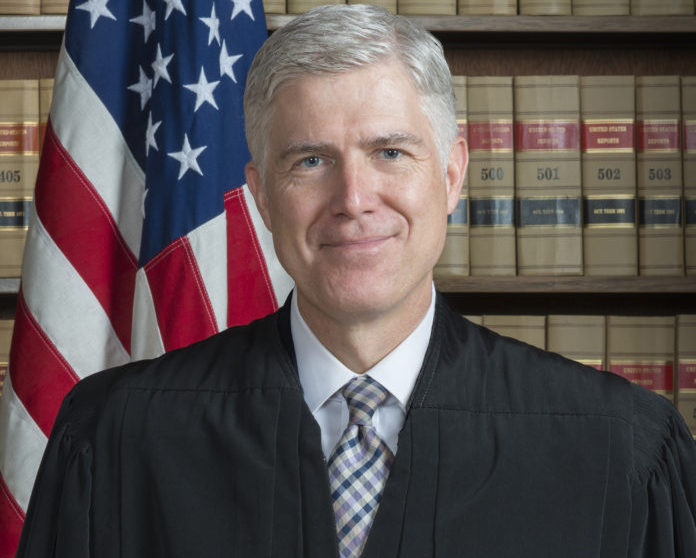 The newest member of the U.S. Supreme Court will visit the University of Louisville's McConnell Center next Thursday, Sept. 21.
As part of the center's Distinguished Speakers Series, Justice Neil M. Gorsuch will talk and answer questions at the public event. He is also expected to meet privately with McConnell Scholar students.
"We're honored that Justice Gorsuch has agreed to share his thoughts and insights at UofL" said Gary Gregg, director of the McConnell Center. "This is a terrific opportunity for the people of Kentucky, Indiana and our students to get to know one of our country's most influential citizens."
Gorsuch's speech will be 2 p.m. in Comstock Hall, School of Music. Those wishing to attend can request tickets from the McConnell Center.
A Colorado native, Gorsuch was nominated to the nation's highest court by President Donald Trump. He was confirmed by the U.S. Senate and took his seat on April 10, 2017.
Immediately prior to joining the high court, Gorsuch was a judge for the 10th Circuit Court of Appeals for 11 years. Gorsuch also spent 10 years in private practice and a year in the U.S. Department of Justice as principal deputy associate attorney general. He is a graduate of Harvard Law School and clerked for two U.S. Supreme Court justices, Byron White and Anthony M. Kennedy.
The McConnell Center has hosted two other U.S. Supreme Court justices as part of its Distinguished Speakers Series – Chief Justice John Roberts in 2009 and Associate Justice Clarence Thomas in 2000.
The University of Louisville most recently hosted Justice Elena Kagan in October 2016 when she was presented with the Brandeis Medal from the Brandeis School of Law.