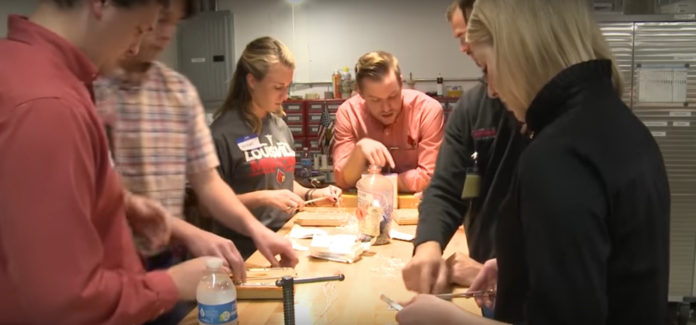 For 20 years a UofL surgeon has been opening his home to medical students on Sunday mornings, teaching them the art of suturing. Dr. Morton Kasdan is a well-known plastic surgeon who loves teaching, in this case, a skill that first and second year medical students aren't learning in the classroom.
There's stiff competition among UofL medical students to be selected for Kasdan's "Suture Sunday" classes, which feature a breakfast, a discussion about the medical field and hands-on training in suturing and stitches.
"It really speaks to his generosity and dedication to teaching to do it for groups of students month after month every year, just out of his own desire to share" said UofL medical school student Jordan Jones. "That's pretty incredible."
Kasdan calls his "Suture Sunday" time with students a blessing.
"I just really enjoy it and I wouldn't do it if I didn't like it" he said.
Check out the video below from a recent Suture Sunday.