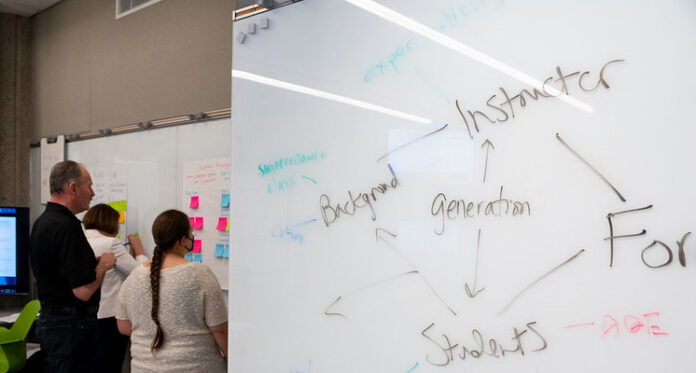 At the University of Louisville, the saying "you get out of it what you put into it" does not just apply to students. The university experience is an investment of time and talent shared by students, faculty and staff. Each year, UofL students acknowledge employees who exemplify investment in a meaningful higher education experience through the Student Champion Award program.
This year, more than 700 students submitted recommendations for Student Champion Awards, yielding 547 recipients representing several schools, colleges and offices.
"A UofL diploma represents a communal investment in academic, professional and personal success," said interim President Lori Stewart Gonzalez, who as provost initiated the Student Champion Award program in 2021. "As our students succeed, so does our university. My thanks and congratulations to the winners of this year's Student Champion Award."
The College of Arts & Sciences received the most nominations, with student submissions recognizing 173 faculty and staff across multiple departments. Students also recognized 63 employees in the College of Education and Human Development, 45 employees in the School of Medicine and 33 employees in the College of Business.
Raymond Chastain, associate professor in the College of Arts & Sciences, Amy Hirschy and Susan Longerbeam, both associate professors in the College of Education and Human Development, and Leondra Gully, director of the Cultural Center, received the most acknowledgements from the student body.
"Our Student Champion Award recipients demonstrate the kind of faculty and staff that make UofL a great place to learn," said interim Provost Gerry Bradley. "Their commitment exemplifies the Cardinal Principles of Community of Care and Noble Purpose. The support they provided and the relationships they developed were vital to the university's mission."
All faculty and staff names that were submitted as Student Champions can be viewed here [PDF].