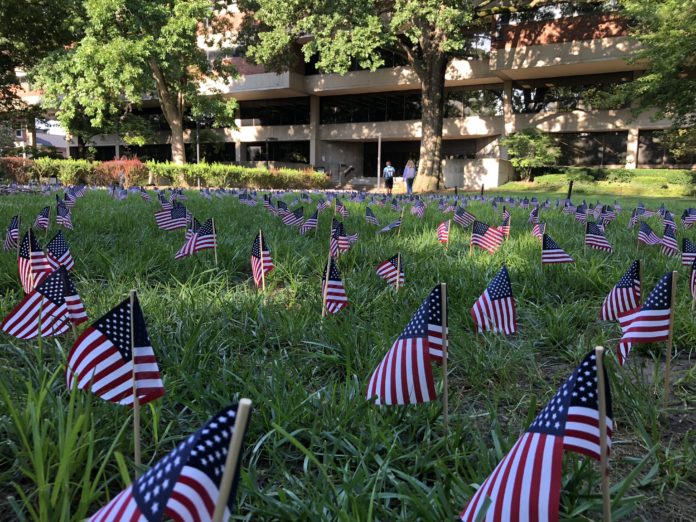 Nearly 3,000 American flags are strewn throughout the Humanities Quad today, each representing those who died in the terrorist attacks on Sept. 11, 2001. 
The 9/11 Never Forget Project is facilitated by the Young America's Foundation. 
Eric Bush, from YAF, told WHAS 11 that it was important to remember the lives lost on that day because his generation was too young to "know what it was like before then."
"Most of us were barely alive when 9-11 happened. It's something that has impacted almost every facet of our life but it's something that just feels kind of normal. We don't really know what it was like before then and nearly 3,000 people died on that day – so it's important for us to put these flags here to remember those lives. These are actual human beings," he said.