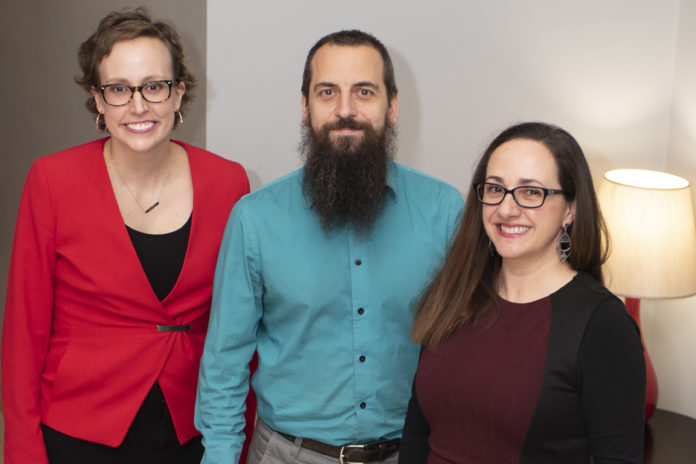 Every year, students submit nominations for UofL's list of Faculty Favorites.
There hundreds of nominees, but just four are chosen. This year, those four include:
Cynthia Metz, assistant professor in the School of Medicine's Department of Physiology
Danielle Franco, associate professor, Analytical, Semiconductor-based in the Department of Chemistry
Roman Yampolskiy, associate professor in the Department of Computer Engineering and Computer Science in the Speed School of Engineering
Audrey Kline, associate professor of Economics in the College of Business. 
Here are our 2019-20 Faculty Favorites in their own words.
Cyndi Metz. Notably, Metz was battling cancer during the 2018-19 school year. "[My students] responded with such compassion and kindness and I was so proud of them." 
Danielle Franco: "I love doing what I do."
Roman Yampolskiy. "Teaching well takes a lot of time and it makes a difference." 
Audrey Kline. "Economics is hard for a lot of students. Working with them to get to that place where everything falls in place and they finally understand is very rewarding."
All faculty, staff and graduate teaching assistants who receive nominations receive a formal letter of recognition from the Provost as well as a certificate. They were also recognized recently at the annual Faculty Favorites Reception.