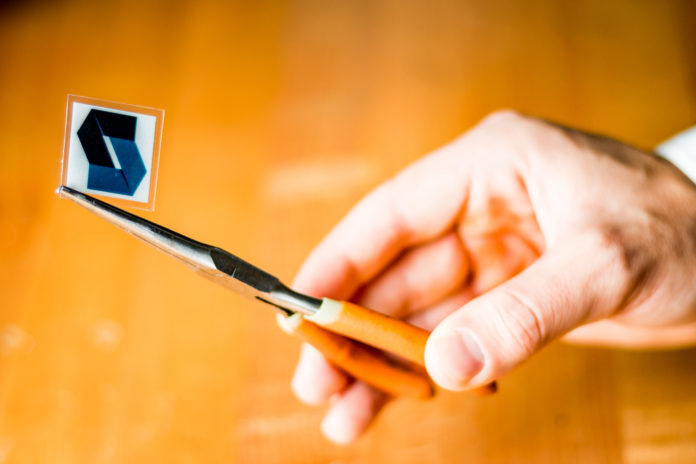 A University of Louisville student startup has been chosen as a finalist in the 2018 Collegiate Inventors Competition. 
The startup, Pascal Tags, was founded by J.B. Speed School of Engineering student, Brandon Young, and recent College of Business graduate, Haley Pfeiffer. Young will pitch the company's battery-free, smart tag technology at the competition in November at the U.S. Patent and Trademark Office (USPTO) in Alexandria, Virginia.  
"For Pascal Tags, I think the opportunity is potentially once in a life time," Young said. "It is very humbling being the first representative from the state of Kentucky and the University of Louisville."
He and other collegiate finalists will present their inventions to a panel of judges that includes National Inventors Hall of Fame inductees and USPTO officials and showcase their work at the Collegiate Inventors Competition Expo.
"We will get to present and discuss our technology with very distinguished individuals from the Hall of Fame, compete against other great innovators, and reach an audience most innovators do not have the chance to in college," Young said.
Pascal Tags, a recent Vogt Award winner, has developed smart tags that help track inventory. Young invented the technology with his faculty mentor, Dr. Thad Druffel of the UofL Conn Center for Renewable Energy Research. 
The team worked with the UofL Office of Technology Transfer to protect and commercialize their intellectual property. Pascal Tags also participated in UofL's LaunchIt entrepreneurship training and the NSF Innovation Corps site program for translational research. 
"This is great honor and opportunity for Brandon and the University," Druffel said. "With a good idea and a lot of hard work, Brandon has definitely earned his place among the top collegiate innovators."