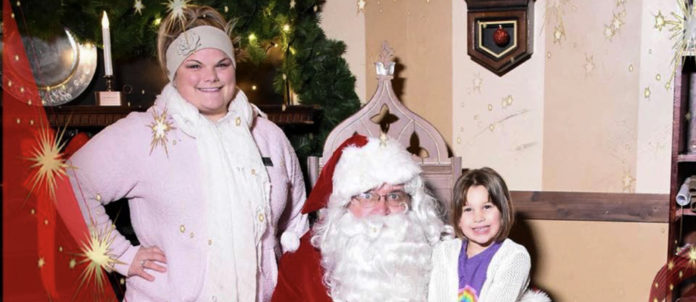 Amanda Lee started classes at the University of Louisville in the fall of 2013, facing all of the same challenges as any other college freshman.
Less than two years into school, however, new challenges emerged. In March 2015, Lee chose to pursue – and was granted – full custody of her niece Kailyn.
Despite the heartache of a custody battle with her sister, Lee recognized a troubling situation and knew it was the right decision.
"I decided that Kailyn's best chances for living a healthy, constructive childhood that would influence her to set goals, reach success and to break the cycle of poverty, drug addiction and risky behaviors was for me to step in to give her a fair chance at life," Lee said.
The move immediately improved Kailyn's quality of life; however, it had an adverse effect on Lee.
Though fortunate to have a Cardinal Covenant scholarship – which covered her school expenses – the mental and financial strain weighed heavily with the new addition. Lee attempted to at least resolve one of those issues by taking a full-time position at Kroger to assist with the costs.
"I was 20 years old, working a lot of hours, taking full-time course loads in school, and was a single parent," Lee said. "I struggled with asking for help when it came to anything because I was so used to doing everything for myself and not having much help. But once I became Kailyn's full-time guardian, I had to reach out for extra support."
With assistance from her family and the Family Scholar House program, Lee was able to regain her focus. But, because of the time commitment involved in her original plan (the dental hygiene program), she chose to make another major change. 
"I could not possibly continue with dental hygiene, work as much as I did and give Kailyn what she needed," Lee said. "So, I made a sacrifice for both of us. In the end, I found that social work is my passion."
Lee said through all of these changes, it has been rewarding to watch everything come together. On Friday, she will receive her bachelor's degree in sociology, becoming the first of any of her siblings or parents to earn their bachelor's degree.
Lee was also recently hired as a children services intake position at Cincinnati's Hamilton County Children and Family Services.
In addition to her mom, stepdad, grandmother and inspiration from Kailyn, Lee credits her soon-to-be alma mater for helping her complete this journey.
"UofL has helped shape me into the person that I am today due to its ethics and acceptance that is preached throughout the campus," Lee said. "The staff and faculty helped me find what I am passionate about – helping others and advocating for those who are under-served and less privileged than myself and others in our society. Without their assistance, I would not have been able to complete college as a single parent and a well-rounded, critical thinking woman who is ready to go out and spread some positive vibes all over this universe."