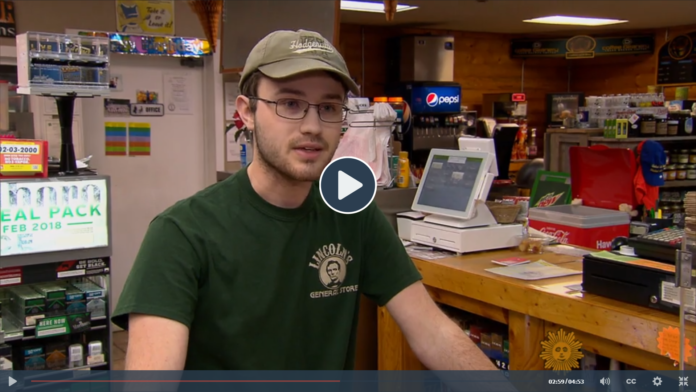 A recent CBS This Morning story examined the authenticity of President Abraham Lincoln's log cabins in Hodgenville, Kentucky. The Cabin at Lincoln's Birthplace has been promoted as a symbolic cabin to represent his birthplace. 
The Knob Creek Boyhood Cabin was originally thought to be owned by family friends of the Lincoln family and that he may have stayed the night a few times. This was the belief when it was placed on the Lincoln's Old Knob Creek Farm by the owner of the Lincoln Tavern in the 1930s. The property was later donated to the National Park Service in the early 2000s.
That cabin was recently tested by a team of researchers from the University of Tennessee, who discovered that the age of the logs is younger than Abraham's time in this area.
Ranger Natalie Barber said that at one point a plaque read "this might be the Lincoln cabin, we just don't know."
This information has not deterred the people of Hodgenville from touting their favorite son, however. 
UofL student Cody McDowell was featured in the story. McDowell helps his family operate Lincoln's General Store in Hodgenville. 
"You have Lincoln everything – you have Lincoln National Bank, Lincoln's General Store, Lincoln Jamboree down the street. Lincoln's our identity, that's who we are," he said. 
"People aren't turning off the interstate and coming here to experience Hodgenville because of a cabin. They're here because of Lincoln; who he was as a person. It's the story and the man that's always going to drive people," Barber said.