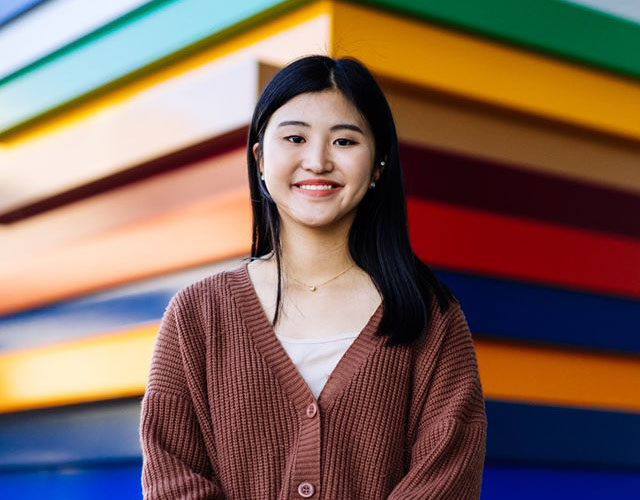 Eugena Kim, a sophomore graphic design major from Hancock County, Kentucky, has been recognized by the Community Foundation of Louisville as part of its Scholars of Kentucky program.
Kim, who was born in South Korea and raised in Kentucky, is the recipient of the Dunaway Scholarship and the Mason Family Foundation Scholarship from the foundation. 
"Growing up for me was a little different than for most kids. I learned two different languages and had two different cultures," she said. 
The one part of her life that wasn't split between the two, however, was art. 
"I would draw all over the house and everywhere, including my dad's car," she said. 
Kim said her parents moved to the United States to chase their dreams and to give her the opportunity to pursue hers as well. That is precisely what she is doing at the University of Louisville. 
"Ever since I was young, I knew I wanted to do something in art," she said. "I chose graphic design as my major because it gives me lots of opportunities and I get to help people communicate their messages through the field of graphic design."
More information about the Community Foundation's Scholars of Kentucky program is available online.