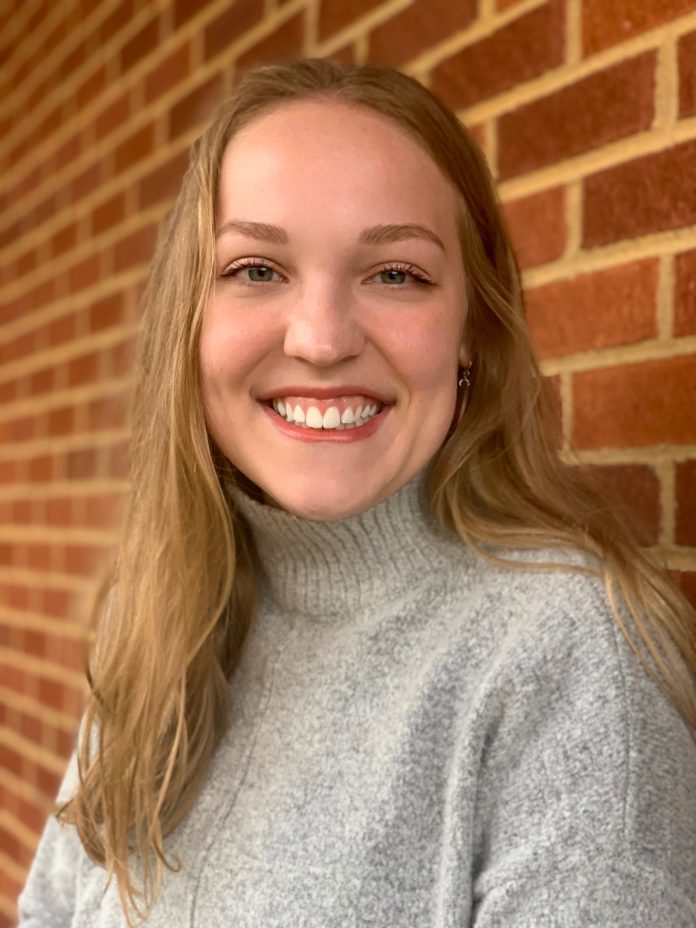 While the Class of 2020's final semester ends in a particularly unusual fashion, it remains a resilient group of students who will leave the University of Louisville with a host of achievements, experiences and stories.
Graduating senior Emilie Cornett is one such student reflecting upon her own memories from the last five years.
"The relationships I am leaving with are priceless, and the experiences and opportunities have been too many to count," said Cornett, who will be receiving her degree in both Spanish and Chemistry. "I have loved my experience at UofL, and I would do it over again if I could."
Engineering students from Community Park's third floor might recognize Cornett as their Resident Assistant, one of the highlights from her time at UofL.
"My desire to become an RA was due in part to how important it is to me that students have a safe, welcoming and healthy place to live and learn," said Cornett. "What a privilege it was for me that UofL and Campus Housing trusted me to be living among these students and actively helping them make the best choices.
"RAs are some of campus' first responders when it comes to assisting students in distress, directing them to available resources, and supporting them in the transition to college."
Cornett has valued her role as one of these first responders; however, what's most gratifying for her is the sense of community developed within Campus Housing.
"Campus Housing is one of the largest employers of students on campus at UofL. This means that when you start working for Campus Housing, you are no longer asked to do anything alone," said Cornett. "As a student who was not just looking for a job, but a community of peers, this has been by far the most rewarding part."
Outside of Campus Housing, Cornett has found a network of helpers at UofL.
"Since my freshman year, I have felt an overwhelming amount of support from my professors and advisors as they have helped me make sure I could accomplish all I had hoped to, challenged me to be a leader, encouraged me to take risks and written my letters of recommendation for medical school," said Cornett.
While Cornett officially earns her degree and crosses the virtual finish line next week, she feels torn about leaving her time at UofL behind. 
"One the one hand, I have great things to look forward to. On the other, I am leaving behind a very special place and many important people," said Cornett. "I feel like I have been running a five-year marathon, and I am just now getting to catch my breath."
As Cornett enters her future, her memories and achievements will only multiply. She is moving to Lexington in June and attending the University of Kentucky's College of Medicine, hoping to eventually work with Spanish-speaking migrant workers and holding social justice at the core of her work.