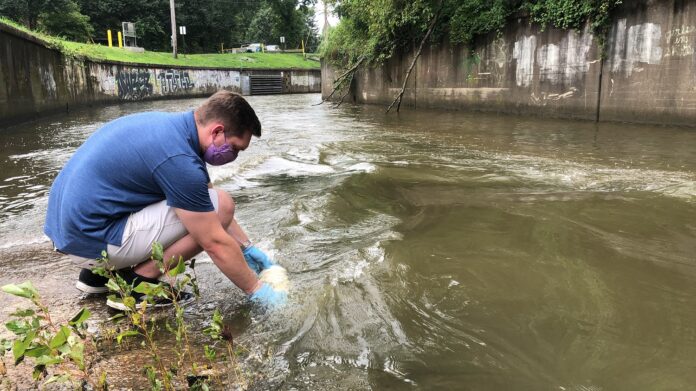 University of Louisville senior Samuel Kessler has earned a prestigious George J. Mitchell Scholarship.
The Mitchell Scholarship program sends future American leaders to Ireland for a year of graduate study and is one of Ireland's most significant scholarship programs. The US-Ireland Alliance announced in November that Kessler, who will graduate in spring 2022 with an individualized major degree, was one of 12 chosen out of 351 applications for the class of 2023.
"I owe a lot of credit to the academic and co-curricular experiences I've had at UofL, the way that campus yields itself to having an entrepreneurial spirit, and to those who have helped my growth as a scholar who believes in the importance of harnessing the power of ideas to solve problems in the real world," Kessler said.
The Mitchell Scholarship is one of the three "Big Brit" awards that also include the Rhodes Scholarship and the Marshall Scholarship. Kessler, of Campbellsville, Kentucky, plans to attend University College Dublin, where he will study public policy with a goal of tackling climate policy challenges behind sustainable development in natural resources and energy. He will graduate from UofL in May with a bachelor of science in applied geography and an individualized liberal studies bachelor's of art in public policy and environmental mitigation.
Kessler has been recognized for developments in water sampling with the Kentucky Institute for the Environment & Sustainable Development and holds a patent pending with the U.S. Geological Survey. Another of Kessler's interests has been in renewable energy, and he has worked with the Conn Center for Renewable Energy Research in the J.B. Speed School of Engineering to research using peat moss as a lower-carbon energy source.
He co-founded UofL's first peer-reviewed journal for undergraduate student research and founded a nonprofit public-policy think tank that helped draft a bill related to the environmental economics of Kentucky's bourbon industry.
"Sam's intellectual breadth and indefatigable energy make him stand out in any crowd," said Bethany Smith of UofL's office of national and international scholarships. "I'm proud of all he has accomplished and delighted to see the Mitchell Scholarship recognize, and invest in, his potential to do even more."
Kessler is the university's second-ever Mitchell Scholar. The first was in 2017.