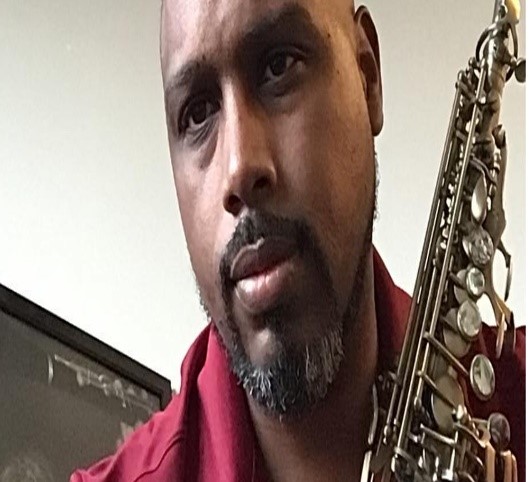 From serving as a musician in the United States Marines Corps to studying jazz performance at UofL's School of Music, senior Jason Knuckles has had quite the musical journey.
Knuckles, from Atlanta, served in the Marine Corps as a Marine Musician and Small Ensemble Leader from 1995 to 2018. His 23-year career enabled him to see much of the world, including 10 different duty stations, an assignment to Okinawa, Japan, and two deployments to Iraq.
It was while on a recruiting visit to UofL with the U.S. Marine Corps Jazz Orchestra that Knuckles to decide to enroll at UofL's School of Music after his career in the Marine Corps ended. He is now scheduled to graduate in May 2022.
Knuckles said the faculty and students at UofL have been wonderful to work with, and that UofL has given him an opportunity to decompress from active duty while focusing on what he loves to do.
Chris Fitzgerald, associate professor of Performance Studies, has been his "go-to" faculty member, and calls him a "mentor who has always been a perfect sounding board and friend throughout my experience here at UofL."
After graduation, Knuckles intends to complete his Master's in jazz performance in New York and then to go back to Georgia to teach at the college level. He said Fitzgerald's teaching style and knowledge is what he aspires to emulate when he is a professor. 
The University of Louisville recognizes Knuckles' service and the 246th birthday of the United States Marine Corps on Nov. 10.