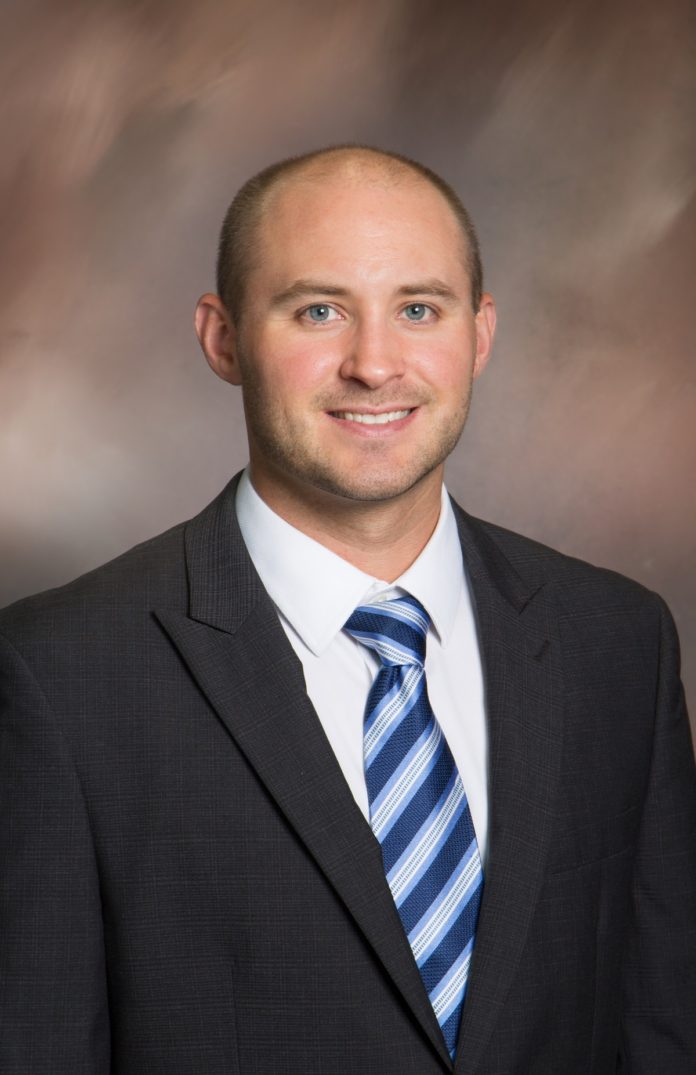 Joshua C. Gross, MD, a first-year resident with the UofL Department of Ophthalmology and Visual Sciences, will present his research at the annual meeting of the Association of University Professors of Ophthalmology on Jan. 26 in Austin, Texas. Gross will present his research into the association between reduced blood flow in the retina and a more rapid progression of open-angle glaucoma in patients with diabetes mellitus. 
Open-angle glaucoma is a chronic and multi-faceted disease that causes optic nerve damage and visual field loss, and if left untreated can eventually lead to blindness. One of the most important risk factors for the development of open-angle glaucoma is high eye pressure. It is the second leading cause of blindness worldwide, and is expected to affect about 3 million Americans by the year 2020. 
Working with colleagues at Indiana University School of Medicine Department of Ophthalmology and in Italy, Gross found that diabetic open-angle glaucoma patients who had reduced retinal blood flow experienced faster glaucomatous optic nerve and visual field deterioration than glaucoma patients without diabetes.