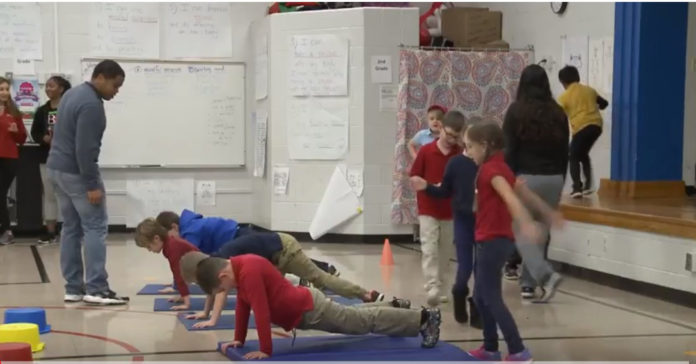 Second through fifth graders at Hawthorne Elementary School spend 15 minutes every day in the gym, going through several stages and exercises as part of a research project with UofL.
UofL researchers are working with the students to see if these targeted exercises each day will help their balance, motor control and behavior.
"We are looking at the correlation between physical activity and academic performance and how it can impact behavior as well," said Daniela Terson de Paleville, exercise physiology professor. "… With 15 minutes, you can have a great impact."
"What we're really excited to see is how this changes how they function in their classrooms. Hopefully this will improve their attention, their focus. It even is suppose to improve their overall health," said Hawthorne principal Jessica Rosenthal. 
Check out the full story: