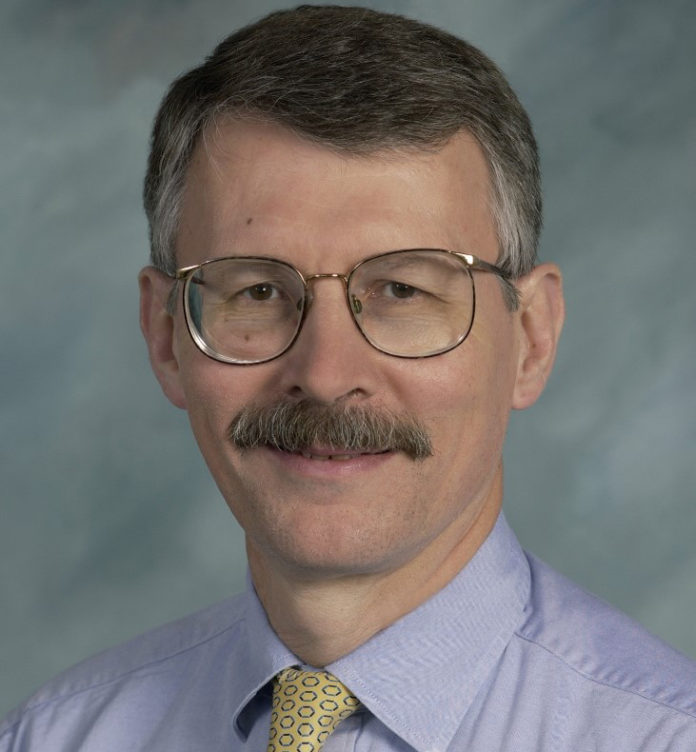 The University of Louisville has brought together a critical mass of investigators to study liver diseases in a comprehensive fashion. These studies include a unique focus on environmental exposure and subsequent liver injury.
Craig McClain, MD, UofL's associate vice president for health affairs/research, is the principal investigator and head of a team that has received a Centers of Biomedical Research Excellence (COBRE) grant from the National Institutes of Health to explore diseases of the liver — hepatobiology and toxicology.
"Dr. McClain and his team are among not only the nation's leaders, but the world's leaders when it comes to researching liver diseases," said Gregory C. Postel, MD, UofL interim executive vice president for health affairs. "Receipt of this grant demonstrates the breadth of the program Dr. McClain has developed through the years and the importance of that work in our understanding the liver function, liver disease and how to combat it."
The grant, which totals more than $11.5 million throughout five years, brings together experienced senior mentors and promising junior investigators from across the university  in collaboration with scientists throughout the nation and world to perform cross-cutting research on the unique topics of hepatobiology and toxicology. The research will evaluate clinical barriers in the understanding of the development and progression of liver diseases. Additionally, they will define targets for prevention and treatment that may transform current medical practice.
The researchers have four current areas of interest:
Non-alcoholic fatty liver disease (NAFLD) and non-alcoholic steatohepatitis, a major cause of cirrhosis of the liver,
Alcoholic liver disease,
Environmental toxicology and liver disease, and
Liver cancer.
Future areas of research include infectious and viral liver disease and drug-induced liver injury.
The liver is the largest internal organ. It plays a vital role in protein, carbohydrate, and fat, as well as micronutrient metabolism and it is the major site for drug and toxicant metabolism/detoxification.
Liver diseases are some of the most common health problems afflicting Americans. Approximately one-third of American adults and 10 to 12 percent of children in the United States have fatty liver disease as a consequence of overweight/obesity. This is by far the most common cause of abnormal liver tests in the nation. Nonalcoholic fatty liver disease (NAFLD) represents a spectrum of diseases involving hepatic fat accumulation, inflammation with the potential progression to scarring and cirrhosis over time.
Alcoholic liver disease (ALD) remains a major cause of mortality and morbidity in the United States, and ALD and NAFLD can proceed through the same pathway from simple fatty liver to cirrhosis in some patients. Importantly, there is no FDA-approved therapy for NAFLD or ALD. Liver cancer is the third leading cause of cancer deaths worldwide and is the fifth most common cause of cancer deaths in men in the United States.
"This effort will help ensure a pipeline of new investigators into liver biology and disease, as well as stimulate research into the field," McClain said. "We will build upon the broad body of knowledge already existing (and) take that information into novel areas to create new methods for the prevention and treatment of liver disease."