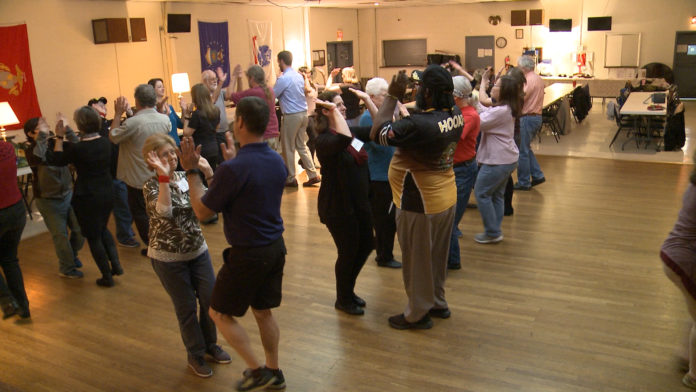 Researchers have turned to a number of treatments for veterans suffering from post-traumatic stress disorder (PTSD), including virtual reality simulations and psychedelics. Something as simple as dancing, however, may be an effective treatment option.
Researchers at the University of Louisville and Western Connecticut State University supported this hypothesis in a pilot study focused on Dancing Well, a local non-profit organization which hosts the Soldier Project. The Soldier Project brings veterans with PTSD together for group dancing and community.
The study found that spending one hour a week for 10 weeks at the Soldier Project improved the veterans' overall wellness scores.
"It has to do with feelings of optimism, feelings of hope, not letting yourself get isolated," said Cynthia Corbitt, associate professor of biology. "One of the biggest problems with PTSD is isolating at home where there are fewer triggers, you're less likely to encounter something that will bring back harmful memories."
One of the veterans who can attest to this is Dar Bessler, who served in the Women's Army Corps in the early 70s and has PTSD from sexual trauma.
"When I came here the first time, I was like a little kid," said Bessler. "We got on that floor and just square danced like I did in grade school, and it just brought back so many of those good memories, and it just has helped me come out of myself and grow more than I have in the past."
Deborah Denenfeld, who runs the Soldier Project, hopes the program will expand.
"I would like to be able to have similar programs happen across the nation with the potential of helping hundreds of thousands of people who have PTSD," said Denenfeld.
Check out more about the program: