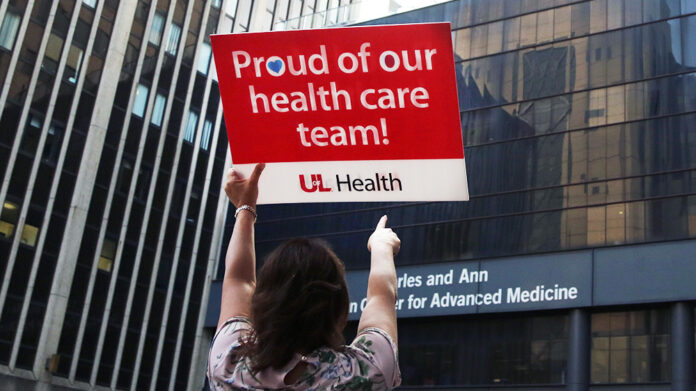 Several University of Louisville researchers, innovators and healers have been recognized by Louisville Business First as 2022 Health Care Heroes. 
The awards honor "those who have made an impact on health care in our community through their concern for patients, research, innovation, management skills and being on the frontlines fighting the Covid-19 pandemic," according to the publication. 
The UofL honorees are:
Front-Line Hero: Andrew Odom, emergency room charge nurse with UofL Hospital.
Health Entrepreneur: Mahendra Sunkara, director of UofL's Conn Center for Renewable Energy Research and professor of chemical engineering, who worked to develop, commercialize and produce reusable N95-style masks during the height of the COVID-19 pandemic.

 

Health Equity Champions: Suzanne Kingery, director of the UofL Pediatric Endocrinology Fellowship Program; and Keith Miller, a trauma surgeon with UofL Health.
Health Innovator: Mark Slaughter and Siddharth Pahwa (dual award), cardiovascular and thoracic surgeons with UofL Health; and Ted Smith, director of the Center for Healthy Air, Water and Soil in the UofL Christina Lee Brown Envirome Institute, who collaborated with other researchers at UofL, including those in the UofL Center for Predictive Medicine and UofL Genomics and Bioinformatics Core facilities, to rollout innovative wastewater testing for pandemic tracking.
Health Provider: Dawn Balcom, a nurse practitioner with the UofL School of Medicine and advanced practice specialist with the UofL International Travel Clinic.

 
This year's Health Care Heroes will be profiled in the Feb. 25 edition of Louisville Business First, and will be honored at an in-person event the day before at The Olmsted. You can register to attend here.