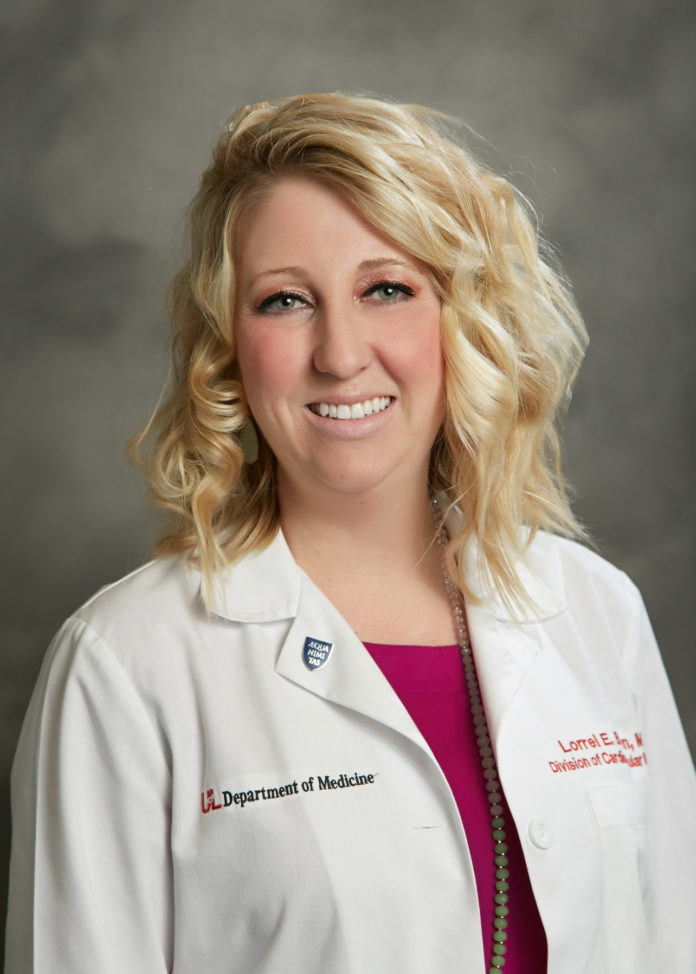 On Valentine's Day, people may find themselves celebrating their relationships, or contemplating the lack of one. However, it's not just love in the traditional sense that affects the heart, but also social bonds with friends and family.
University of Louisville cardiologist Lorrel Brown, MD, studies the heart and says there is definitely a correlation between heart attacks, heart failure and other cardiac problems and loneliness, depression and anxiety.
While doctors know about the effects of diet, blood pressure and cholesterol on the heart, "now the medical community is interested in other components of heart health, that whole body connection," Brown said. "Emotions are definitely part of this new way of understanding the body. Ideal cardiovascular health is now going beyond things you've already heard."
In fact, some experts – including former U.S. Surgeon General Vivek Murthy, MD – are calling loneliness and social isolation a sort of epidemic, noting the increased risk for cardiovascular disease, among other health problems.
In an article in the Harvard Business Review, Murthy wrote, "Loneliness and weak social connections are associated with a reduction in lifespan similar to that caused by smoking 15 cigarettes a day and even greater than that associated with obesity.
"But we haven't focused nearly as much effort on strengthening connections between people as we have on curbing tobacco use or obesity."
Brown said Eastern medicine has long correlated the connection between emotions, love and health, and Western medicine is now starting to apply science to those observations.
"There's ongoing research now into the question, 'Is there some way to intervene?'" Brown said.
She said "Broken Heart Syndrome" (clinically named stress-induced cardiomyopathy, also known as "takotsubo cardiomyopathy") is the most clear and dramatic example of the effect of the emotions on heart health.
The phenomenon, where people actually suffer from a broken heart, is common in medical literature, and named after a Japanese takotsubo, a ceramic pot used to trap octopus, as the stressed heart takes on the pot's shape. The condition was first identified in Japan in the early 1900s.
It starts abruptly, with chest pain and often shortness of breath, usually triggered by an emotionally stressful event, Brown said, and it is not uncommon to see after spouses argue or one passes away. People experiencing Broken Heart Syndrome often end up in the emergency room because they think they are having a heart attack, which is caused by a blocked coronary artery.
Tests will show an unusual shape of the heart's left ventricle (the pumping chamber), with a narrow neck and ballooned lower portion, giving the condition the "takotsubo" name. While cause is still unknown, it may be due to an increase in stress hormones such as epinephrine and norepinephrine, and is treated with medication to block those hormones.
While all of our social bonds are important, "it does seem that married people live longer than those who aren't," Brown said.
There are a few small studies that show the benefits of traditional love on the heart, and "we do know that people react most positively to stress when they are in love," she said. The hormone released in love is the powerful oxytocin, which also acts as a neurotransmitter in the brain. When oxytocin levels go up, blood pressure goes down, and the heart rate slows. Inflammatory markers also tend to go down.
"However, love can apply to other types of relationships as well," Brown said. "Happiness and companionship are an important part of heart health. People with strong bonds, whether it's a spouse, many friends, or a close family, tend to have healthier hearts. While we don't understand yet the nuances, there's certainly a significant connection."