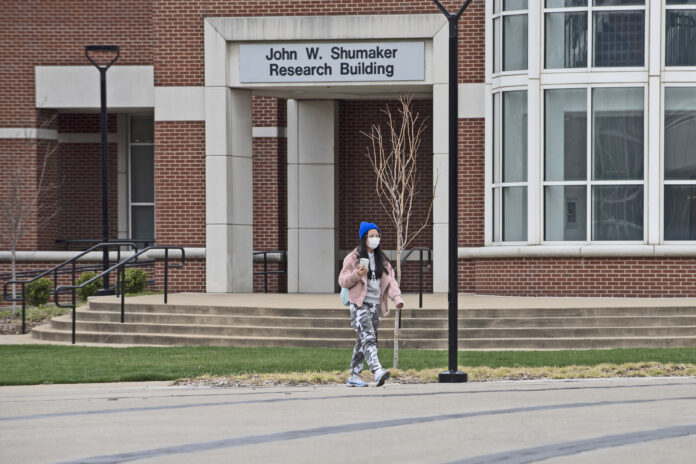 UofL today released up-to-date COVID-19 guidance for the Spring 2022 semester:
"As we gear up for the spring semester, we want you to know the university remains committed to conducting in-person instruction. We will keep our current health and safety protocols in place, and we will continue monitoring the impact of the COVID-19 Omicron variant and hospitalization rates. For our new and returning Cardinals, please remember the following key aspects of our COVID-19 response:
Masks are still required in public, indoor settings on campus. The university will be providing up to two masks (KN95/N95 or equivalent) to all Cardinals who would like to have them. Masks will be made available in high-traffic areas around campus by Monday, Jan. 10.  More information will soon follow.
Regular testing is still mandatory for unvaccinated Cardinals. The next required testing period begins Jan. 10. Click here to schedule a testing appointment. Anyone who would like to get tested, not just those who are required to do so, may make an appointment.
Quarantine and isolation protocols are required when Cardinals are exposed or test positive for COVID-19. We have implemented the CDC's newly published guidelines that shortened the number of days required for quarantine and isolation depending on vaccination type and booster status. The updated protocols can be found here.
Booster and vaccination clinics will continue to be offered by Campus Health. Click here for time and location details.
For questions and concerns about the university's COVID-19 response, review the FAQs on the COVID-19 website or contact the Business Operations COVID-19 Support Team.
Lastly, university leadership continues to monitor all federal and state regulations and related litigation concerning COVID-19 vaccination and testing mandates. As decisions are made that impact our university, we will inform you.
We are pleased to be entering the spring 2022 semester with a campus-wide vaccination rate of 91%. We strongly encourage all Cardinals to get vaccinated and boosted. We thank you for all you have done and what you continue to do to keep our community safe and thriving."