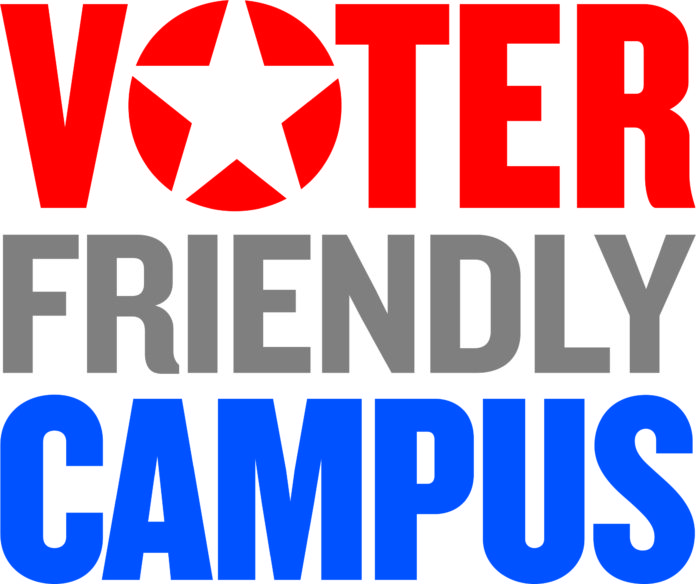 The University of Louisville has been named a voter-friendly campus.
The recognition is given by the national nonpartisan organizations Campus Vote Project and NASPA – Student Affairs Administrators in Higher Education. UofL is one of 83 campuses in 23 states to receive the recognition. The institutions designated voter-friendly campuses represent a wide range of 2-year, 4-year, public, private, rural and urban campuses, with a total enrollment of nearly 1.4 million students.
To receive the recognition, institutions were accountable for planning and implementing practices that encouraged students to register and vote in the 2016 general election as well as future elections.
Uofl's effort was led by Student Leadership and Service within the Division of Student Affairs. Director Pam Curtis said she learned of the designation through national organizations and said that it fit her department's emphasis on civic engagement.
The effort began by forming a campus coalition of partners from across the campus and community, including Kentuckians for the Commonwealth and the Jefferson County Clerk's Office, who could have an impact on driving students to vote. The coalition needed to also draw together all of the programming on campus related to voting to assess the levels of engagement.
Concurrent to the coalition, UofL also received funding from Vote Everywhere, which allowed for the hiring of a few students to lead voter registration drives on campus.
Curtis said the coalition was pleased to receive the designation, especially in the first year.
"The goal is to keep the coalition together and to really see how we get students involved in future elections," Curtis said.