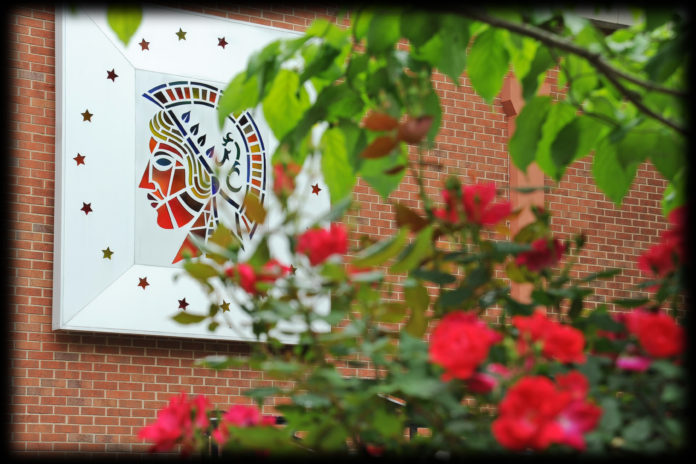 Carl F. Pollard, the former Humana executive and Churchill Downs Inc. chairman, is donating $2.5 million to the University of Louisville to create a scholarship fund aimed at attracting first-generation Kentucky college students to the university.  
The endowment gift will support two scholarships each year beginning in the 2018-2019 academic year. The fund will provide approximately 65 percent of the tuition, room, board and other direct student fees associated with each student's degree program.
"The University of Louisville is grateful and thrilled to announce the establishment of the Carl F. Pollard Scholarship Fund," said UofL President Neeli Bendapudi. "Mr. Pollard's generosity will enable students who otherwise may not have the means to pursue higher education and follow their dreams at the university."
 "Enabling our next generation of leaders has long been an interest of mine, which is why I am creating this scholarship fund," Pollard said. "These scholarships will assist in making the dream of a college degree become a reality. I hope first-generation Kentucky students will apply for this opportunity and thrive in the wonderful university we have at UofL."
Carl F. Pollard scholarships will be awarded to students with a minimum high school grade point average of 2.80 on a 4-point scale, and who have demonstrated both a financial need and a history of extracurricular and community involvement. The scholarships will apply to up to eight academic semesters for each recipient.
"The Carl F. Pollard Scholarship Fund is exactly the kind of donation the foundation was established to manage and support. We are humbled at the confidence that he's showing in us to make this kind of commitment," said UofL Foundation Chairman W. Earl Reed, III.  "Carl's donation is a testament to the promises of a new foundation and to the hard work done by the volunteers on our board and our dedicated staff.  We thank Carl for his incredible generosity and foresight. There has never been a better time to invest in the University of Louisville and we are pleased that Mr. Pollard agrees with that sentiment."