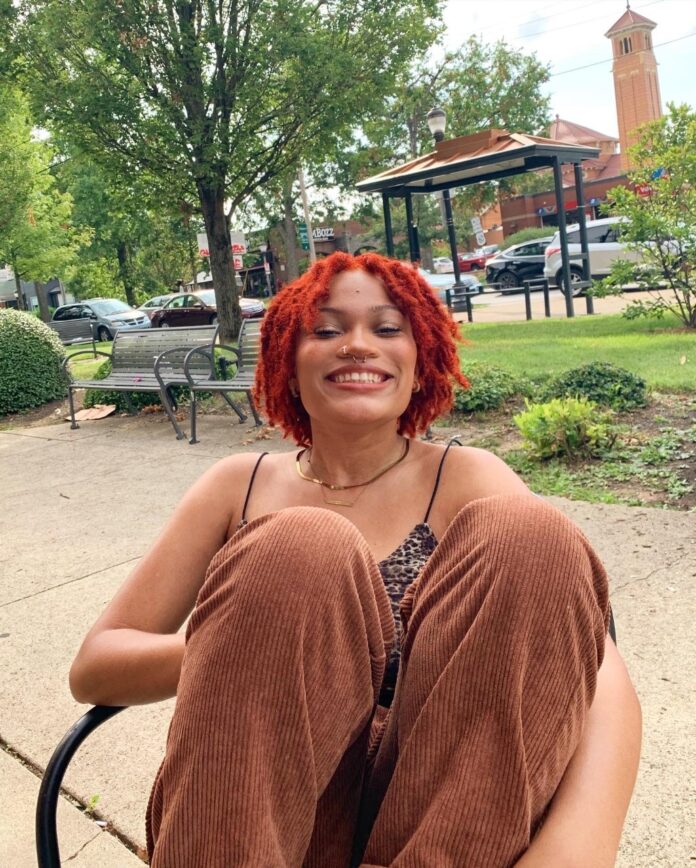 Ashley Barnette learned how to enact change through activism in high school and it has stuck with her through college. The UofL junior from Lexington worked with other teens from Kentucky on the Prichard Committee for Academic Excellence, a citizen-led, nonprofit studying pressing education issues.
"It was the first time I'd joined in with local youth activism," said Barnette, a public health major with a focus in religious studies.
On one project, the committee distributed climate surveys to determine whether Brown and Black students felt comfortable in school libraries, and if that comfort level correlated with students not checking out books or printing homework assignments. Another topic addressed an issue among some schools with hall pass use. The surveys, says Barnette, revealed not all students had access to menstrual supplies and may have to wait in the restroom for a friend or family member to bring needed items. This information helped school leaders understand that students weren't intentionally abusing hall pass privileges.
Reasoning and critical thinking were ingrained in her upbringing, says Barnette.
"My parents taught me to share my opinions, we debated back and forth. After a discussion, you could conclude that you were wrong, but they never told anyone their opinions were wrong," she said.
That open-minded approach helped fuel her passion in social justice work – and the inspiration of her grandmother who, after retiring from work around the world in the United Nations, bought a mansion in Tennessee, converting it into a homeless shelter for men and women.
"In the late 80s and early 90s when HIV and AIDS were surging, my grandmother took in those diagnosed with HIV and AIDS and partnered with churches to try and bridge the gap between the LGBT and church communities to beat the pandemic. My mom witnessed this growing up and the work has influenced me," she said.
Her grandmother also became a preacher and began to understand more about how religious beliefs affect individual health choices. Barnette is building on this through her UofL studies, exploring the intersection of public health and religion.
"We are so diverse in the United States, and I've learned for change to happen, we have to look on an individual level of what each person needs and the impact on the community to then create better health for everyone," she said.