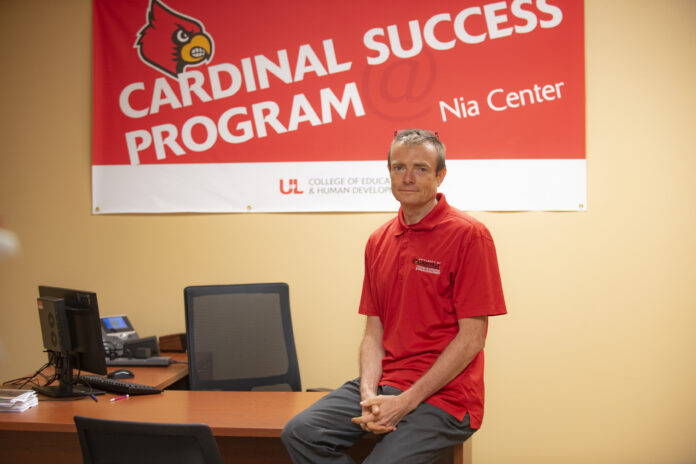 Louisville's Jewish Heritage Fund for Excellence has awarded more than $9,000 to help a University of Louisville College of Education and Human Development program that offers mental health services to residents in underserved neighborhoods.
The community health grant for $9,450 to the Cardinal Success program will be used to purchase Chromebooks that patients can borrow to access mental telehealth services. The telehealth services have become crucial to the program since the coronavirus pandemic disrupted in-person appointments.
Cardinal Success has offered no-cost mental health services to the West End community for more than six years. It is part of UofL's Signature Partnership Initiative, which works toward eliminating educational, health, economic and social disparities that exist in the nine urban neighborhoods that make up the region. 
"We want to assure underserved residents of the West End that we are still available to help them cope," said Patrick Pössel, professor in the Department of Counseling and Human Development, who runs the program. "While our center at Shawnee Academy is temporarily closed, our services through the Nia Center (2900 W. Broadway) remain open with virtual appointments to help maintain social and emotional health."
To assist clients who do not have access to the hardware needed for a telehealth appointment, Pössel applied for the JHFE grant to purchase 30 Chromebooks to lend to patients. Pössel is also searching for a donor to help purchase mobile hotspots that can help telehealth patients access the internet.
The Cardinal Success Program offers individual, group and family counseling and psychological assessment services. It serves adults and children. 
The mental health services are given by UofL students completing practicum and internships. They are enrolled in master's and doctoral programs in CEHD, the Kent School of Social Work and the School of Nursing.