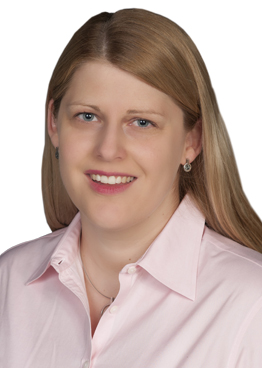 Students at the University of Louisville School of Medicine learn about Parkinson's disease by spending personal time with patients who have the condition. Patients enjoy social engagement and the chance to help future physicians learn about their disease. The benefits resulted from the Parkinson's Disease Buddy Program, a unique opportunity for UofL students and Louisville area Parkinson's patients.
Kathrin LaFaver, MD, the Raymond Lee Lebby Chair for Parkinson's Disease Research in the Department of Neurology at UofL, designed the program and is presenting results from its first year in three poster sessions this week at the 4th World Parkinson Congress (WPC 2016) in Portland, Oregon. More than 4,000 health professionals, researchers and advocates from around the world are expected at WPC 2016. The four-day event is organized every three years by the World Parkinson Coalition to share information on the latest science, clinical research and health care related to Parkinson's disease. Denise Cumberland, PhD, assistant professor of organizational leadership and learning at UofL, and Erika Branch, executive director of the Parkinson Support Center of Kentuckiana, also will be presenting the posters, which feature both the patients' and students' perspectives.
The PD Buddy Program, the only one of its kind for patients with Parkinson's disease, was launched in September 2015, a partnership between the UofL School of Medicine and the Parkinson Support Center. Twenty-five first-year students from the UofL School of Medicine were matched with patients served by the center. The students and patients met one-on-one monthly for nine months for activities and to allow the patients to share their experience in living with Parkinson's with the students. The students kept a journal of their interactions with the patients and attended monthly lectures and mentoring sessions about Parkinson's disease.
Participating patients were surveyed following the program and indicated they enjoyed interacting with the students and appreciated the opportunity to help them learn about Parkinson's disease. The students' knowledge scores about Parkinson's disease rose 20 percent following the program, compared with their scores before the program.
"I got to learn about Parkinson's and I got to take a break and spend some time with them. We mutually got something big out of it. It is a great program and a great setup," said Megan Good, a second-year medical student who participated in the program.
The PD Buddy Program kicked off its second year on August 30.
At WPC 2016, LaFaver also will present a poster on unmet needs experienced by Parkinson's disease patients based on research conducted at UofL. Surveys revealed that Parkinson's patients and their caregivers find the most troublesome symptoms of PD are tremor, walking/balance problems and fatigue. These symptoms represent the greatest need for new therapy development.