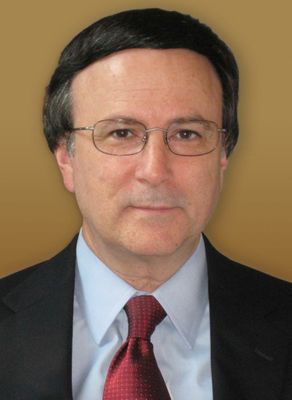 With just a small sample of saliva, doctor-ordered or direct-to-consumer genetics tests like 23andMe can provide insight into a person's current health and likelihood of developing certain illnesses.
But, according to University of Louisville professor Mark Rothstein, those tests could also provide information for companies deciding, say, whether or not to issue you a mortgage or sell you life insurance.
"The information could include important risk factors," said Rothstein, founding director of the Institute for Bioethics, Health Policy and Law at UofL. He recently wrote about its use in life insurance underwriting in The Journal of Law, Medicine and Ethics.
While federal law says employers and health insurers can't discriminate based on genetic information, Rothstein said that the law doesn't extend to disability, long-term care, life, or other insurance products.
And of those, he said, "life insurance is the huge gorilla in the room."
According to the American Council of Life Insurers, 10.5 million individual life insurance policies were purchased in 2017. For long-term care and disability insurance, Rothstein says the respective number of policies is much smaller, about 100,000 and 550,000 respectively.
As of 2017, millions of people — possibly 1 in every 25 Americans — have used at-home genetics tests, according to MIT Technology Review. And, as it stands, home tests aren't in your medical record (unless you put them there), so insurers don't have access to that information anyway.
Rothstein said insurers are increasingly concerned that individuals will have more genetic information than they do, so they want access to tests performed in health care settings and might even seek to perform their own testing.
But if they did and could use the results to determine coverage, Rothstein said, people scared of losing life insurance may stop seeking DNA testing that could identify increased genetic risks for some serious conditions, such as genetic-based cancers.
"We know that a lot of people are not getting genetic testing who would benefit from it," he said. "And my concern is that we're missing an opportunity to save lives because individuals are worried about the economic consequences of genetic tests, and we need to figure out a way to prevent that from happening."
Listen to Rothstein's full interview on UofL Today, with Mark Hebert.